Ignition Interlock Artesia California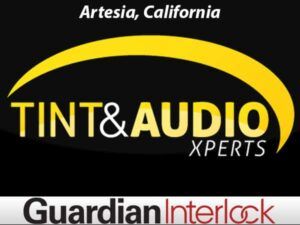 If you need an ignition interlock in Artesia California, go see the folks over at Tint & Audio Xperts, they'll hook you up! They specialize in window tinting, vehicle wraps and paint protection, car stereo, car alarms, Bluetooth and iPod integration, vehicle navigation systems, backup cameras and sensors, HID and LED lighting, custom audio and video, electrical, vehicle diagnosis and more! Their techs have experience working on all types of vehicles, from classic to current, and also work on RV's, boats, off road vehicles, and more. Come down and meet their friendly and knowledgeable sales staff and let them help you mold your vehicle to meet your style and needs.
Call
800-499-0994

to schedule your ignition interlock installation today!
Fill out our form to receive a $20 discount on your installation fee.

Learn more about California DUI Laws and how an ignition interlock can help you.

The Tint & Audio Xperts shop is easy to find. They are located at 11545 Artesia Blvd, Artesia California 90701, at the corner of Artesia Blvd and Roseton Ave, just down the street from the public skating rink in Artesia, the East West Ice Palace.
I went here to get 2 things:
1) Get my windows tinted
2) Get an AUX jack for my car so I can listen to music from my iPhone

My car is a 2006 Prius and it didn't come with either so I figured I'd give this place a shot. The guy there was friendly and helpful and he did the job reasonably quickly. It's been a couple months now and the tints are holding up great – nothing funny like peeling or anything. The AUX cord is holding up great too. It works perfectly with no problems.

The day I got my windows tinted, I went home afterwards and realized one of my air conditioning vents didn't close anymore. My girlfriend had the AC blasting and I was cold so I tried to close the vent but there was a piece missing or something. I took it back and the guy looked at it immediately. It turns out a hook came loose that was supposed to attach the control to the vent "door" or whatever you call it. He immediately figured out the problem and fixed it free of charge. He apologized I even had to come back for that.

In other words, it seems to be a good product and they seem to have good customer service when something goes wrong. I'd recommend this place! ~ Mike P. Yelp Review – 5 Stars
Receive expert care and service at Tint & Audio Xperts, our service center in Artesia California. Our experienced technicians will install your ignition interlock device and provide comprehensive device training. You may also come to this location for your scheduled monitoring. Fill out our form to receive a $20 discount on your installation fee and call 800-499-0994 to schedule an installation.