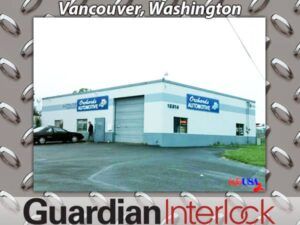 Orchard's Automotive is our Guardian Certified Interlock Installer in Vancouver Washington. A local family owned and operated automotive shop, Orchard's has been serving the folks in Vancouver WA since 1984. They specialize in repairing both domestic and asian vehicles with very reasonable prices to you. They are eager to earn your trust, and honesty is their promise to you. They are also an authorized U-Haul neighborhood dealer, so if you need to rent a truck, van, pick-up truck, or cargo trailer, go see the guys at Orchard's, they offer a full range of U-Haul rental products, boxes, straps, moving blankets, and dollies.
By far my best experience with a shop! If you are contemplating new mechanic, or in need of an interlock device, I assure you, these are your people!
Ingrid M. ~ Facebook Review
Fill out the form to receive a $20 discount on your interlock installation and call 800-499-0994 to schedule an installation today!
Learn more about Washington State DUI/DWI Laws and Enforcement and how they could affect you.
Here are just some of what Orchard's Automotive has to offer in the way of automotive repair and service:
Electrical Diagnostics (parasitic draws, shorts, ect.)
Driveability diagnostics
Tune-ups
Timing belts
Water pumps
Brakes
Ignition interlock installation and service
Engine and Transmission repairs and/or replacement
Suspension repairs
Head gaskets
Located ten miles north of the Washington/Oregon border (the Columbia River), their shop is easy to find. It's just a few blocks south of Heritage High School at the intersection of NE 134th Ave and NE Fourth Plain Blvd. And if you need a bite while you are having your car serviced or ignition interlock installed, the Crave Grille is right down the street. So go see the good folks at Orchard's Automotive, quality work at a fair price from a locally owned and operated small business that has been serving Vancouver Washington for many years. You can count on receiving expert car care and service, and Orchard's experienced technicians will install your ignition interlock device and provide comprehensive device training on the proper use of your car breathalyzer. Orchard's also provides your scheduled monitoring and monthly or adhoc data reporting. Orchard's Automotive serves customer's in Vancouver Washington as well as these surrounding communities: Camas, St. Helens, Walnut Grove, Salmon Creek, Brush Prairie, Sara, and Knapp Washington.