Ignition Interlock Victoria Texas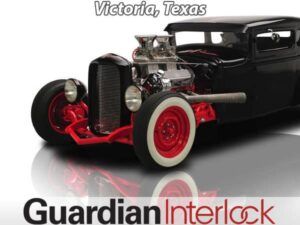 If you need an ignition interlock in Victoria Texas, head on over to see Rocky Garza at carteX. They are our Guardian Interlock certified service center in Victoria Texas, that also serves the surrounding communities of Bloomington, Ganado, Edna, Yoakum, Cuero, Port Lavaca, and El Campo Texas. They've had folks from as far away as California calling about having dash cams installed as well. Rocky was born and raised in Victoria, and the locally owned and operated carteX has been doing business in Victoria Texas since 2001. They have been installing ignition interlocks and helping keep the people of Victoria safe since early 2014. Rocky is proud of the customer service his shop provides, and most of his business is repeat customers or "word of mouth". That's the sign of a good shop.
Excellent customer service. They always do the best on what you need done on your car. I will come back when I need something done either on my car or windows tinted, he does a very well good job on windows, I know from past experience.
Natalie D. ~ Facebook customer review
Fill out our form to receive a $20 discount on your installation fee. Call 800-499-0994 to schedule an installation.
Learn more about Texas DUI/DWI laws and how they could affect you.
The carteX shop features three vehicle bays and two Guardian certified interlock installer's on-site to make sure your car breathalyzer installation or service is fast and friendly, and, carteX is also a licensed DB Drive installation center. They can do interlock installs on older vehicles as well as the latest push button start cars. They specialize in vehicle customization's; lights, Omega car alarms, car stereos, suspension, chassis, frame work, custom fiberglass fabrication, speaker boxes, custom flip-down video monitors, dash cams, power inverters, anything 12 volt… and they do custom window tinting using Johnson's window film.
The carteX shop is easy to find too. They are located 3 blocks west of DeTar Hospital, that's one block east of N Main Street in Victoria between E Guadalupe Street and E Colorado Street, on N Liberty Street. They're about eight and a half blocks north of the Victoria Public Library in downtown Victoria Texas.
The experienced technicians at carteX will install your ignition interlock unit, and provide comprehensive training on the proper use of your car breathalyzer system. You may also come to this location for your scheduled monitoring, and monthly or ad hoc reporting.