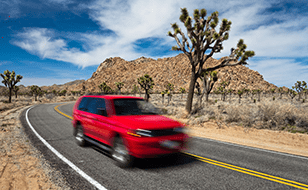 Becoming a Guardian provider offers many rewarding perks, including a reliable career path, offering a high rate of return on your investment.
Guardian Interlock Systems is a leading manufacturer of Breath Alcohol Ignition Interlock Devices (BAIID's). With service centers in 26 states, we are a proven leader in our field.
Why Should You Join Our Team?
Immediate Incremental Profits: Unlike many interlock manufacturers, Guardian encourages service center managers to engage in additional complementary business activities. When added to an existing business, the Guardian Responsible Driver Program produces immediate profits from every device installed.
Increased Cash Flow
When added to an existing business, the Guardian Interlock Responsible Driver Program can produce immediate incremental cash flow, as well as add a new customer base for the existing business.
No Warranty Expense or Repair Cost
Because Guardian retains the title to the interlock device, all repairs are at our expense. If a device breaks, simply send it back and we will replace it.
No-Risk of Technological Obsolescence
The interlock industry is continually upgrading its technology. Because every interlock device manufactured prior to 1993 is now obsolete, Guardian replaces these devices at no cost to its service centers.
Contact Us
To receive information about opportunities in your area, please send your contact information along with a brief description of your company to [email protected] or call 1.800.499.0994 and someone will be glad to answer your questions.
Guardian Provider Information Form
Thank you for your interest in becoming a provider with Guardian Interlock Systems. Before retrieving further information, please tell us a little bit about yourself. Your information will be kept private and will help us to better serve your needs. You will then be directed to the content you seek. Thank you.
Please note * denotes required field