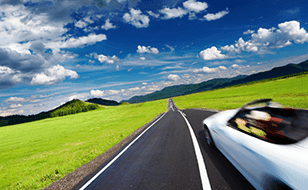 Confused about how to get started with your interlock?
There's no need to be. Here is a quick step-by-step guide to getting back on the road with a Guardian ignition interlock device.
Getting started is easy. Just…

Call Guardian Interlock at 800-499-0994
We'll schedule your installation at the closest location, at the most convenient time
Come in and have your interlock installed. We'll get you the best available price for installation and monthly monitoring (never any hidden fees with Guardian!)
We'll keep in touch with the licensing authorities to let them know your status
Finally, we'll help you through the whole process, so you can get your driving privileges back as fast and easily as possible
Ask About Our Start-Up Package
Complete Installation of our Interlock Device
1 Month Unit Rental and Monitoring
Training on the Guardian's Interlock Device
We immediately notify the licensing authorities that you are installed
Electrical System Check (Free)
24/7/365 Customer Service (Included)
Low monthly rate thereafter
Optional Theft Protection
If you need an interlock, just call Guardian! There's no easier way to get back on the road.