Welcome to Customer Support. We are available 24/7 to provide you with ignition interlock support. We also have videos, user guides, a troubleshooting guide, as well as an extensive FAQ to help answer your questions.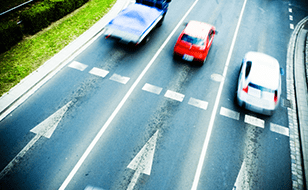 QUICK LINKS
Training Videos
Installation and Repair FAQ
Device Operation FAQ
Monitoring Appointment FAQ
Payment FAQ
Contact Us
Getting Started with your Interlock Device
The Guardian ignition interlock device is a breath analyzer that is attached to the ignition system of the vehicle. Each time you start your vehicle, you must first blow into the device. The device's sensors determine if your breath alcohol content (BAC) is above or below a preset legal limit. If it is below this limit, the participant may start the car. If it is above the limit, the device prevents the vehicle from starting.
To Start Your Car
Get into your car and put on your seatbelt.
DO NOT PUT KEYS IN THE IGNITION.
Push the button on the device.
Wait for the messages: "warmup" and "blow now."
Blow into the mouthpiece as directed in your manual.
The device will go through its detection cycle.
If your BAC is low enough, the display will say "pass" and "start car."
Put your keys in the ignition and start your vehicle.
To Perform a Rolling Retest
Periodically, as you drive, you will be required to perform a rolling retest to ensure your BAC is still below the preset limit. When the device beeps and says, "rolling retest," perform the following:
Be aware of your surroundings to ensure a safely taken test. If you cannot take the test safely you have a period of time to pull over to do so.
Pick up a hand-held unit.
Wait for the message "blow now."
Blow into a mouthpiece for 5 or 6 seconds until the device beeps.
Wait for a distinguishable sound. If your BAC is low enough, the display will read "pass."
You can then continue driving.
To Turn Your Car Off
Park your car.
Turn the ignition off.
Wait for the prompt "OK TO UNPLUG."
Remove keys from the ignition.