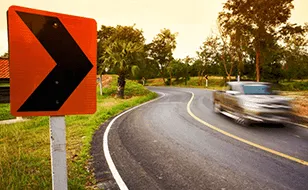 The following organizations are involved in researching and advocating for road safety. They are excellent resources for learning more about current DUI laws and statistics as well as how interlock devices have helped reduce DUI fatalities.
Alcohol Policy Information System (APIS)
www.alcoholpolicy.niaaa.nih.gov
APIS provides detailed information on a wide variety of alcohol-related policies in the United States at both State and Federal levels. APIS also provides a variety of informational resources of interest to alcohol policy researchers and others involved with alcohol policy issues.
Century Council
www.centurycouncil.org
The Century Council is funded by America's leading distillers to fight drunk driving and illegal underage drinking. Proven, innovative programs in alcohol education, law enforcement, legislation and retailer support, and a Hispanic anti-drunk–driving program are available nationwide at no cost.
Governors' Highway Safety Representatives (GHSR)
www.ghsa.org
GHSA represents the state and territorial highway safety offices that implement programs to address behavioral highway safety issues, including occupant protection, impaired driving, and speeding. GHSA provides leadership and advocacy for the states and territories to improve traffic safety, influence national policy, enhance program management, and promote best practices.
Mothers Against Drunk Driving
www.MADD.org
MADD is a 501(c)(3) non-profit grassroots organization with more than 600 chapters nationwide. MADD is not a crusade against alcohol consumption – MADD's mission is to stop drunk driving, support the victims of this violent crime, and prevent underage drinking.
National Commission Against Drunk Driving
www.ncadd.org
The mission of the National Commission Against Drunk Driving is to continue the efforts of the Presidential Commission On Drunk Driving to reduce impaired driving and its tragic consequences by uniting a broad-based coalition of public and private sector organizations and other concerned individuals who share this common purpose.
National Highway Traffic Safety Administration
www.nhtsa.gov
NHTSA is responsible for reducing deaths, injuries, and economic losses resulting from motor vehicle crashes.
National Transportation Safety Board
www.ntsb.gov
The NTSB is an independent Federal agency charged by Congress with investigating every civil aviation accident in the U.S. and significant accidents in other modes of transportation-railroad, highway, marine, and pipeline.
Pacific Institute for Research and Evaluation
www.pire.org
PIRE has been a national and international leader in efforts to understand and prevent impaired driving and has made seminal contributions at nearly all levels to help reduce harm consequent to impaired driving.
Students Against Destructive Decisions
www.sadd.org
The Official Web Site of SADD, Students Against Destructive Decisions, formerly known as Students Against Driving Drunk, helping teens and students to make the right decisions concerning drug abuse, safe driving, teen pregnancy, road rage, and other student-related issues.