This article contribution comes to us from Fay Niselbaum, content specialist at The Law Office of Zev Goldstein.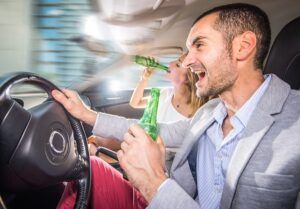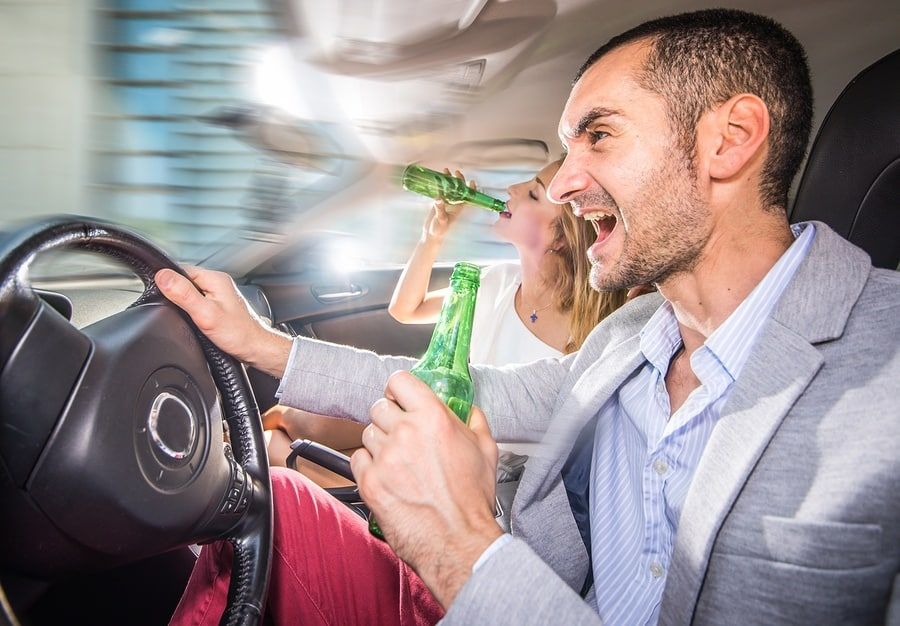 During the holidays, people feel free to cut loose as they don't at any other time of year. They have a few more drinks, get a little crazier, and then they take to the roads in higher volumes than ever before. According to NHTSA, cautions NY speeding ticket lawyer Zev Goldstein, adding a higher volume of holiday travelers to the significantly greater number of drinking and driving incidents, which in turn leads to twice as many automotive deaths during the holiday season as during the entire rest of the year.
Memorial Day, Labor Day, and In Between
Memorial Day weekend sees more than 400 traffic fatalities most years. Over Labor Day weekend, the NSC notes that more than 400 traffic fatalities and more than 42,000 serious injuries occurred. In between the two dates is a stretch known as the "100 deadliest days for teens," when more teens have too much free time and are more likely to engage in unsafe behaviors. These drinking behaviors unfortunately lead to high numbers of traffic fatalities. In Connecticut alone, 36 DUI arrests were made in 2015.
July 4th/Independence Day
The 4th of July is known as the most dangerous holiday for people on the roads. With more than 500 deaths in 2013, Independence Day is an incredibly hazardous time to be out driving. In North Carolina alone, more than 400 motorists were pulled over for driving under the influence on July 4, 2015. It's even more dangerous for teens: the combination of summer freedom, a late-night celebration, and easily accessible alcohol have caused the IIHS to mark it the deadliest day of the year for teenage drivers.
Thanksgiving Season
Blackout Wednesday, which occurs the Wednesday before Thanksgiving, is one of the biggest drinking days of the year. Most businesses are closed on Thanksgiving, college students are home for the long weekend, and there are high numbers of people on the road as they travel to spend the holiday with family members. The combination of these factors makes Blackout Wednesday one of the deadliest days of the year. Traffic deaths around Thanksgiving weekend, including Blackout Wednesday and Black Friday, account for more than 400 traffic deaths each year.
Christmas, New Year's Eve, and In Between
Christmas Day doesn't usually result in an increase in the number of drinking and driving related traffic fatalities, at least not in a statistically significant way. Christmas tends to be more about spending time with family and friends, and people are less likely to be out on the roads. Nevertheless, the number of DUI-related traffic stops often increases by 33% on Christmas Eve as a result of overindulgence at holiday parties. New Year's Eve, on the other hand, makes up for it: more than 42% of the traffic accidents on that day are typically a result of drinking and driving. When New Year's falls in the middle of the week, there tend to be lower numbers of fatalities than when it hits on a weekend. Nevertheless, traffic fatalities on New Year's 2015 were predicted to rise between 8 and 14%. Between Christmas and New Year's, when many teens are out of school or at loose ends due to a lack of responsibilities, they're more likely to engage in risky behaviors and experience problems on the road. Over the winter holidays, people who don't drink at other times of the year are more likely to "have a drink or two," then drive without recognizing that their low tolerance has caused a higher level of inebriation than they think. The combination of these factors led to an estimated 1,200 alcohol-related deaths over the 2015 holiday season.
Other Dangerous Days for Drinking and Driving
Any time alcohol is involved in a celebration, there's the potential for a high number of alcohol-related traffic deaths. Cinco de Mayo, Halloween, the Super Bowl, and St. Patrick's Day are all dangerous days to be out on the road, especially in the evening, when parties are coming to a close. Halloween is particularly likely to cause drunk driving incidents if it occurs on a Saturday: drinking violations jump more than 75% if it falls on the weekend, compared to 17% on an average Halloween. Because these celebrations all center around food and drink, many people indulge when they wouldn't otherwise, and those who indulge regularly are more prone to overindulgence. Almost half of 18-24-year-olds surveyed indicated that they planned to attend a Halloween party in 2015—and most of those events, which are geared toward adults, included drinking.
Deadliest Months of the Year
For teenagers, the deadliest months of the year are June, July, and August, when they're out of school and at loose ends. In spite of excellent driving conditions during these months, many teens are more likely to get into trouble that they wouldn't have time for during the school year. Thanks to Halloween celebrations, October is also a highly dangerous month for many drivers.
Drinking over the holidays is a normal part of many celebrations. For those who plan to drink, however, it's important to be aware of their own safety and the safety of those sharing the roads. Having a plan in place for responsible drinking, whether it's taking a cab home, calling for a ride, or choosing not to get behind the wheel after indulging at home, can be the difference between a safe holiday and one that jeopardizes you and others on the road. Highway patrols are also determined to nip holiday drinking and driving in the bud, making prior planning advisable so you're not tempted to get behind the wheel while intoxicated.