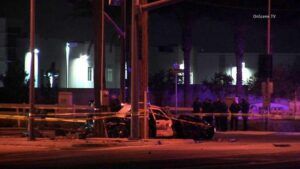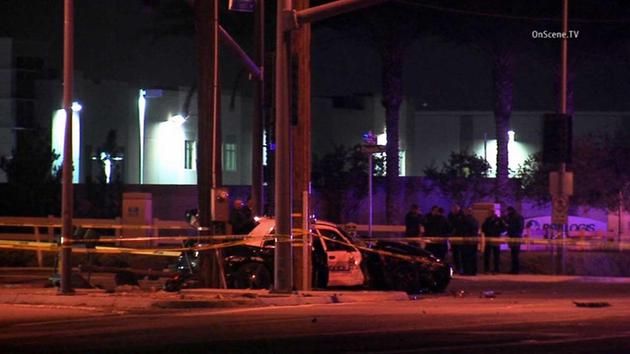 It's a tragedy when someone is killed by a drunk driver. The feeling of senseless loss can be overwhelming for family and friends of the deceased, and although there are campaigns constantly underway to stop people from drunk driving, time and again someone will make that choice and the end result is always the same: an innocent person loses their life.
After a crash in California, the person who has lost their life is a police officer. Bruce Hanes, a 12 year veteran of the San Bernadino Police Department, was a non-drinker who was dedicated to job and his family.
The officer was killed when Archie Green, a 27 year old man who was allegedly driving under the influence (DUI), ran a red light and crashed straight into the officer's squad car. Officer Hanes was on duty and had just dropped off an offender at the West Valley Detention Center when the crash happened. He had the right of way, but the drunk driver ran straight through the light and sent the squad car across the intersection.
The crash resulted in massive internal injuries, and the officer died at the hospital. The alleged drunk driver was arrested on suspicion of vehicular manslaughter and felony DUI causing injury or death.
The felony DUI charges are due to the fact that a death occurred as a result of the DUI. In California, penalties for a felony DUI are harsh and include jail time in a state prison for up to 16 months and parole after you've served your jail time. There are also other penalties levied by the judge.
Jail time and parole might deter the offender from ever driving drunk again, but it won't bring back Officer Hanes. This shows that no one is safe driving on the roads as long as people are continuing to choose to drink and drive.