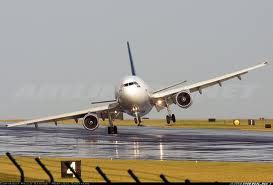 Everyone knows how dangerous drunk driving is. If you noticed someone seemed intoxicated and they wanted to get into a car and drive away, you probably wouldn't get into a car with them. But what if that drunk person was about to drink and fly and they were behind the controls of an airplane while intoxicated? As a passenger who has no interaction with the pilot except a brief pass by at the end of the flight, you'd never know they'd been drinking.
You might have no idea if the pilot of any airplane you've been on was drunk, but police and transportation security agents are on the lookout for that type of suspicious behavior. They routinely test pilots and flight attendants with a breathalyzer, and that's how they found one drunk pilot on an American Airlines flight recently.
It happened on Flight 736, a 7 am flight from Detroit to Philadelphia. Only minutes before a pilot was about to board the plane he was going to fly, a transportation agent noticed him acting intoxicated. The agent brought out the breathalyzer and performed a test. The pilot failed the test and he was handcuffed and arrested right on the tarmac while the passengers of his plane watched. After he was arrested he failed a second BAC test and the flight was cancelled.
According to the Federal Aviation Administration (FAA), pilots can't drink in the 8 hours before they fly an aircraft, it's recommended that they wait 24 hours, and they can't fly with a blood alcohol concentration (BAC) of .04 or greater.
American Airlines hasn't released the pilot's BAC or commented on the case other than indicating they were dealing with the issue, but it's safe to say the transportation agent made the right call by asking him to take a breathalyzer test. Everyone knows how dangerous drunk driving is, but when you drink and fly, you take hundreds of innocent lives in your hands.