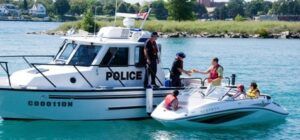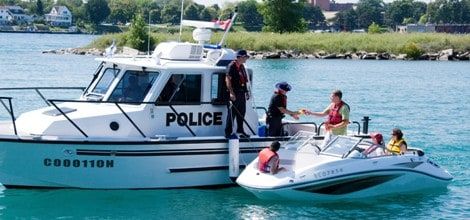 Water skiing, tubing, and lying in the sunshine out on the waves – boating is one of those things you look forward to every summer. But if you're hitting the water this weekend you should avoid hitting the bottle, because you can easily receive a driving under the influence (DUI) or boating under the influence (BUI) charge.
A lot of drivers don't realize that a driver's license extends itself to any type of vehicle including scooters, electric bikes, and boats. That means the law of the land as far as drinking and driving also extends to lakes, oceans, and anywhere law enforcement patrol, and these laws are put into place to protect boaters from the possibility of crashes or drowning due to impaired boating.
According to the 2013 Recreational Boating Statistics from the United States Coast Guard, alcohol use was the leading known contributing factor in 16% of fatal boat crashes in 2013. They warn that drinking alcohol is even more hazardous on the water than on land, and with the combination of sun, noise, wind, and heat, your ability to safely operate the boat could be impaired after as little as one or two drinks.
Every state has different BUI or boating while intoxicated (BWI) laws, so before you hit the water this summer you should brush up on the dos and don'ts of safe boating. You can also keep in mind the following:
Be on the lookout for intoxicated boaters during long weekends like Memorial Day and Labor Day. These days are considered the deadliest for boating crashes.
Ask everyone on your boat to always wear a life vest.
If you're new to boating, take a boating safety course before hitting the water.
Anywhere you'll find people enjoying the open water, you'll also find law enforcement doing spot checks for drinking and boating. Stay safe this summer and leave the alcohol at home before you head out to the water.