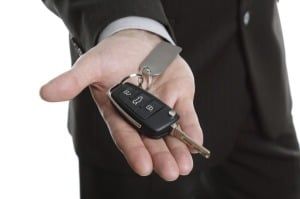 Too many people think of ignition interlock devices as a penalty. Because they're part of what happens after you receive a driving under the influence (DUI) conviction, it might seem as though using one is punishment. But if you really think about it, an ignition interlock is the only part of the DUI process that can give you your life back after you've made the choice to drink and drive.
Instead of reading about the negative outcomes of DUI, it was nice to see an article on how a sobriety program and ignition interlocks worked to change one person's life for the better. DUI offender Damian Micol was arrested for drunk driving in Michigan at age 19, and he was arrested again on a second offense a few years later at age 21. At the time of his second arrest he almost lost his job and his personal life fell apart.
Because it was his second offense the penalties were harsher, and he was required to work his way through Sobriety Court and install an ignition interlock device in his vehicle. Now he's crediting both with helping him get and stay sober after his second DUI, and he feels fortunate he didn't kill anyone while driving drunk.
Micol isn't the only one who's celebrating ignition interlocks in Michigan these past few weeks. A new study was released that showed 88 percent of people enrolled in the ignition interlock program graduated, and those who used ignition interlocks had the lowest likelihood of driving drunk again.
If you've been charged with DUI and you're not thrilled with the idea of driving with an ignition interlock, it might be time to change your perspective. The ignition interlock forces you to drive sober and lets you drive normally as long as you don't drink before you get behind the wheel. Instead of losing your job or altering your family life, you can resume your life. When you look at it that way, it doesn't sound like much of a penalty, does it?