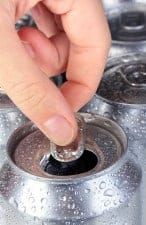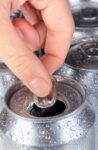 There's a reason California is called the 'gold coast.' It's a state filled with sunshine and palm trees, and you can't beat it as a place to live, work, or just visit a few times a year. Because California has such a relaxed vibe to it, it's easy to be lulled into vacation 'fun' mode when you're there, but if your idea of a vacation includes drinking you better be ready to hand over your keys – driving under the influence (DUI) laws in California are severe for anyone who gets behind the wheel drunk.
In California, drivers under the age of 21 cannot have any type of unsealed alcohol in their vehicle, they cannot drive with any type of alcohol in their system including cough syrup or prescription drugs, and they may not drive with a blood alcohol concentration (BAC) of .01 or higher. If the driver is under 18, they may not have any alcohol in their body at all.
The penalties for a first offender guilty of a misdemeanor DUI in California are:
4 days up to 6 months in jail
Fines ranging from $1400 to $2600
Loss of your privilege to drive for a period of 30 days to 10 months
The possibility of an ignition interlock installation as dictated by the judge
Second DUI offenders in California are subject to the following penalties:
May spend anywhere from 10 days to 1 year in jail
Will pay fines ranging from $1800 to $2800
Will lose the privilege to drive for a period of up to two years with the possibility of reduction to one year
Will be required to install an ignition interlock device
Whether you're visiting California or you live there, it's best to skip the summery cocktails if you plan on driving. And remember – if you're a repeat offender in California, you must not drive with a BAC of .01 or greater. The state has a lookback period of 10 years for DUI in California, so repeat offenders will have to learn to drive sober and call a cab or designate a driver if they've been drinking.