An important organization is in trouble. Mothers Against Drunk Driving in Tennessee might lose funding if they don't sell sixty more license plates by the end of June.
The plates cost just $35, of which more than $30 goes right to the organization.
But why sixty plates? And why June 30?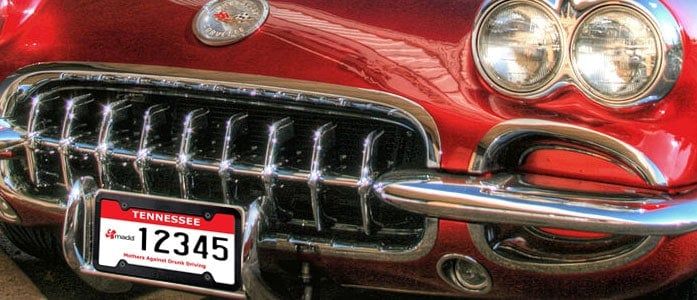 If a minimum number of plates is not sold, the plates will be retired, cutting off an important source of funding for MADD 's victim services. At present MADD is 60 plates short of the 500 plates it needs to sell. The funds go to help those who have been affected by alcohol-related traffic crashes. MADD victim services provides emotional support, as well as assistance in court-related matters — an invaluable aid during a stressful and confusing time.
Apart from the funding, the plates are also "rolling billboards" publicizing the cause. MADD educates drivers about the dangers of DUI, and works for more effective anti-drunk driving laws.
If just one person from each Tennessee county would buy a plate, they'd blow through their goal and MADD's mission would be safe.
If you're in Tennessee, now would be a great time to switch to a MADD license plate. Even if your plate isn't up for renewal, you can still arrange to get a plate. Just pop over (in person) to your local County Clerk office.