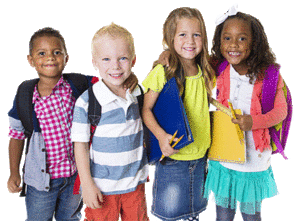 When you send your child off on a school bus every day, you want to know that you can trust that bus driver to get your child to school and back safely. That trust is shattered when you discover that your school bus driver may have been drinking and driving, and although bus drivers are suspended for doing so, it still makes a parent wonder how to be absolutely sure their child is safe on the bus.
That's why one state is considering taking a huge leap toward school bus safety. They'd like to see all school buses in Rhode Island equipped with ignition interlocks. That way the school bus driver could blow before they start the vehicle, and in doing so parents and the school district would be assured that the driver was sober.
Two representatives in Rhode Island co-sponsored the bill that could bring ignition interlocks to school buses, and if passed the legislation will require every single school bus in the state to install the device. For the representatives the bill is in response to the arrest of school bus driver for drunk driving in Rhode Island recently. The driver was driving erratically in the school bus with boys from the track team and their coach on board. She was stopped by police, and when they took her blood alcohol concentration (BAC) it was .15.
But that case is just one of many drunk driving cases by school bus drivers in the USA.
A school bus driver in Waukesha County, Wisconsin was arrested just before Christmas because she was drunk behind the wheel of her school bus. Police stopped her because she was driving erratically with students in the bus, and she was arrested for her third operating while impaired (OWI) offense.
Rhode Island might be leading the way with this bill, but if they are successful it won't be long before other states with similar problems could jump on board and require ignition interlock for all school buses. If they do it would be a great step in the right direction for the safety of all children.