Guardian Interlock
Alabama Ignition Interlock Requirements
Alabama Approved & Certified
Guardian is an approved and certified ignition interlock provider in Alabama. Our Alabama experts can guide you through the interlock process.
Online Appointment Scheduling
You can schedule your installation in 5 minutes or less with our convenient online scheduling tool. Just answer a few questions and you are all set.
Most Affordable Interlock Program
Guardian has been the most affordable ignition interlock program for more than 30 years. We make your life easier by offering honest, affordable pricing options up front.
DUI Laws In Alabama
Administrative
Alabama has two sets of procedures that you must attend to when you have been charged with a DUI—administrative and judicial. We suggest that you consult with a DUI attorney immediately to make sure you get the best advice for your particular situation as laws are always changing.
Administrative License Revocation (ALR) Procedures
Alabama Department of Public Safety
Alabama is one of 42 states that has implemented ALR which means that your license will be confiscated immediately if your BAC is above .08 OR if you refuse a BAC test. Your license will either be suspended or revoked at that point, even though you have not been officially convicted in a criminal trial. In fact, you can be charged with an administrative license suspension even if you are not later charged with driving under the influence offense. This action was designed to be in addition to and separate from the traditional DUI judicial conviction penalties such as license suspension, jail time, community service hours, ignition interlock device, and alcohol and drug rehabilitation.
You will be given a 15 day grace period during which you can drive under a temporary driving permit issued by the officer at the scene. During that time, you can request a hearing to challenge this case. This case will be heard by an administrative law judge. If you do not request a hearing, your license will be automatically suspended on the 16th day for 90 days.
Remember that this is a separate case from the judicial case, with separate authorities and separate rulings. This can be a very important influence upon the judicial procedures, but you must act very quickly if you wish to challenge this.
Judicial
Alabama courts are required to order the installation and maintenance of ignition interlock devices (IIDs) for first-time offenders when their blood alcohol concentration (BAC) levels are .08 percent or higher, as well as requiring IID installations for all repeat DUI offenders. Ignition interlocks must also be installed on any and all vehicles operated by the offender and the offender is responsible for any and all costs associated with the IIDs on all vehicles, such as the installation, monthly lease payments, maintenance fees, and removal. These IIDs must be obtained only from certified providers within Alabama.
Alabama DUI Resources
If you need to regain your license in Alabama, Guardian can guide you through the process quickly and affordably.
*Every situation and state is unique, please consult with your attorney or your state licensing authority to confirm your requirements and obligations.
The information provided on this website does not, and is not intended to, constitute legal advice; instead, all information, content, and materials available on this site are for general informational purposes only. Information on this website may not constitute the most up-to-date legal or other information. This website contains links to other third-party websites for the convenience of our readers. Links from Guardian Interlock to other sites, or from other sites to the LifeSafer, do not constitute an endorsement by Guardian Interlock.
Why choose Guardian?
Most affordable interlock solution
Accurate technology – no false positives
Expert technicians to help you every step of the way
Direct communication with the state monitoring authorities to reduce hassles and keep you in compliance with state reporting requirements
24/7/365 customer service, so you've always got the support you need
Alabama License Revocation, Fines, and Jail
First Offense – Class A Misdemeanor
Up to one year in jail, $600 to $2,100 in fines, 90-day license suspension, mandatory DUI school, and installation of an ignition interlock.
Second Offense – Class A Misdemeanor
5 days to 1 year in jail, community service, $1,100 to $5,100 in fines, one-year license suspension, revocation of driving privileges for one year and an interlock device for 2 years upon license restoration, attendance at a DUI or substance abuse court referral program, possible suspension of the registration of all vehicles owed during the revocation period.
Third Offense – Misdemeanor or Felony (If within 10 years)
Misdemeanor: 70 days to 1 year in jail, fines up to $1,500, 2-year license suspension, community service, completion of an alcohol education or treatment program, and installation of an interlock device for 2 years.
*Individuals who are designated as habitual traffic offenders are required to install IIDs for a period of four years.
NOTE: If you have a prior DUI/DWI within the past five-year period, the registration for all motor vehicles owned by you will also be suspended, unless this imposes undue difficulties to any family member or vehicle co-owner. For repeat DUI offenders, your vehicle may be seized for a fixed time or permanently.
For more information on Alabama ignition interlock laws contact the Alabama Department of Public Safety
Ignition Interlock Pricing In Alabama
An ignition interlock device in Alabama costs about $3 per day. Guardian provides exceptional customer service and a top-rated device that is tested and calibrated for superior performance and accuracy.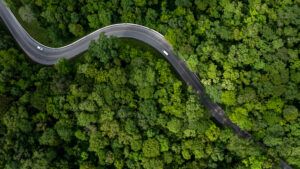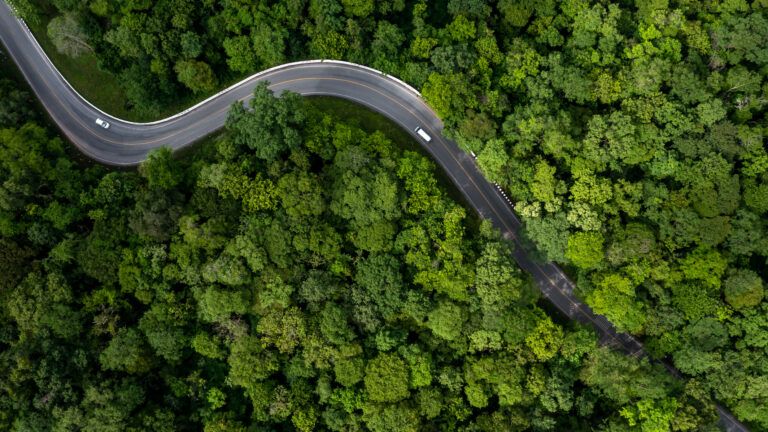 Regain Your Alabama License
Get back on the road today. Speak to a Alabama expert now to get started.