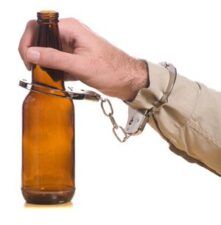 Just like most other states, California has had a real problem pulling their repeat drunk drivers off the roads. Most of the efforts put forth over the past few years haven't stopped the constant drunk driving crashes they cause, and the California ignition interlock law won't be putting the brakes on drunk drivers in all counties until it comes into effect in 2018.
Until that time, there are many repeat drunk drivers on the roads, and Iran Jimenez, a man from San Luis Obispo, is just one example. Normally a quiet town just off a highway, San Luis Obispo was the spot where Jimenez was arrested not once but three times for three separate DUIs in one week.
He was first arrested for DUI on June 30th, and after he was released he was again arrested on the following Thursday when he caused a drunk driving crash. He was released again, only to be arrested for the third time on Friday after he crashed into another car.
He's in jail and his vehicle was towed, so why is this repeat offender still an issue for police? He's going to be released again soon, and police decided to go to the local media and ask them to send out a notice: if you see this man driving, please call him in.
That's the problem with repeat drunk drivers in California. Unless you lock down their vehicle with an ignition interlock and they are forced to blow into it every time they start the car, they might just decide to drive again whenever the mood strikes them. Apparently this man felt the mood strike him over and over again.
It's hard to believe someone could become a three time repeat drunk driver in a matter of a week, but it just goes to show, anything's possible when you drink and drive.