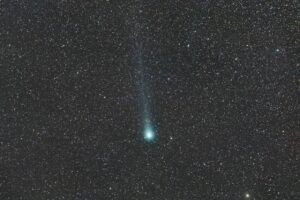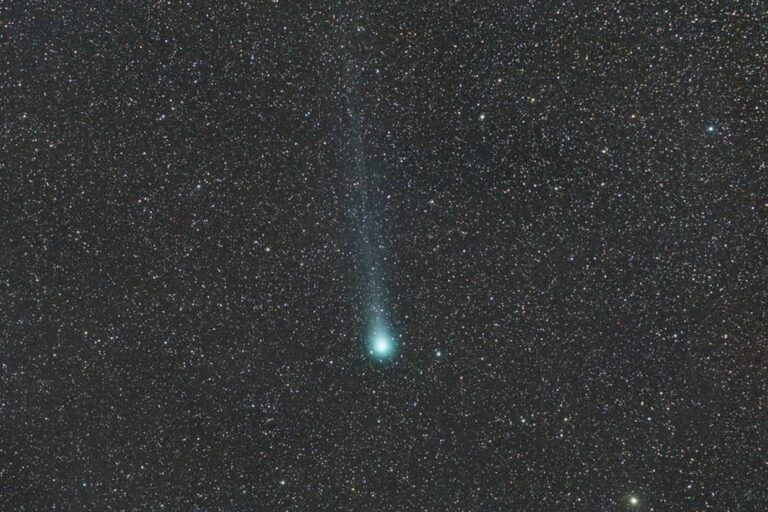 Look up high in the sky and what do you see? The moon, the stars, maybe a planet or two if you notice something shining brightly, and if you had a space telescope, you'd see a Comet named Lovejoy that apparently has a problem with drinking and driving.
Comet Lovejoy is cruising through the Solar System at around 300 miles per second, and according to scientists who have been watching him, he's 'totally wasted.' Lovejoy's giving off ethyl alcohol during his travels, the same ethyl alcohol you'll find in wine and hard liquor, and that gas is the equivalent to 500 bottles of wine shooting out behind him per second.
Lovejoy is unique in that scientists say most comets are frozen solid, but sometimes one like Lovejoy wants to cozy up a little to the sun. That's when the fun starts, because he starts to defrost, begins to heat up, and releases gases like alcohol, simple sugars, and other organic molecules.
Comet Lovejoy isn't the only one in the Universe who has a crazy DUI story this week. A man was pulled over in Iowa recently after he was seen driving the wrong way down a street. When stopped he was confused and appeared to be wearing a costume featuring male genitalia, and after he admitted to drinking he failed a field sobriety test and was asked to submit to a breathalyzer.
To make matters worse, he decided that eating toilet paper would help him pass a breathalyzer test. After he ate a few pieces he took the test and not surprisingly, he didn't pass. He was found to have a blood alcohol content (BAC) of .165 and was charged with driving under the influence (DUI) for the third time.
Fortunately for everyone on the planet, the toilet paper eating man has been arrested and is off the roads and Lovejoy seems to be sticking to space when it comes to drinking and driving. If you spot a drunk driver, whether it's in space or driving the wrong way down the side of the road, make sure you call 911.