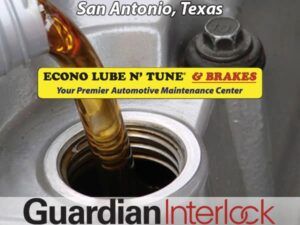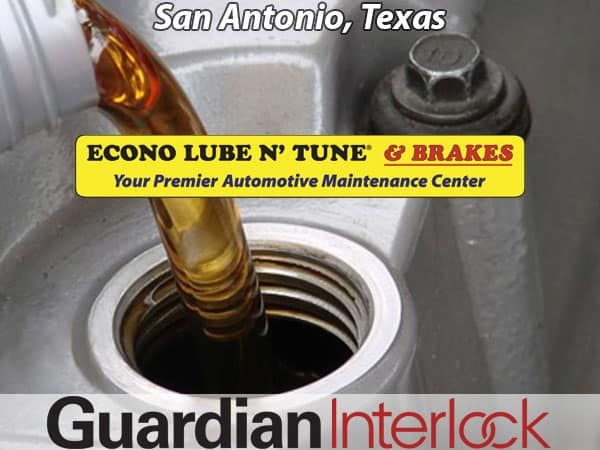 Guardian Interlock welcomes Econo Lube N' Tune & Brakes into the Guardian Interlock family; they are our Guardian Interlock certified service center in San Antonio Texas. They have been in business since 1973 and the people of San Antonio know they can trust Econo Lube N' Tune with everything from regular vehicle maintenance to major automotive repairs.  You can't miss their bright yellow building, located in the San Antonio Marketplace shopping mall. Plus, they give you the option to "Go Green" on your oil changes, saving a lot of waste by using re-refined oil.
Read more about Econo Lube N' Tune & Brakes in San Antonio Texas »
Call
800-499-0994

to schedule your ignition interlock installation today!
Fill out our form to receive a $20 discount on your installation fee.

In addition to being our San Antonio Texas ignition interlock service center, Econo Lube N' Tune & Brakes, offers military discounts, and a standing 10% off any written estimate on vehicle repairs that you bring in from another shop.