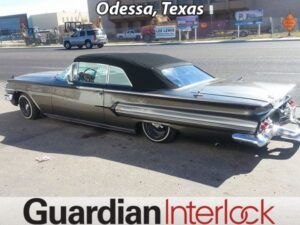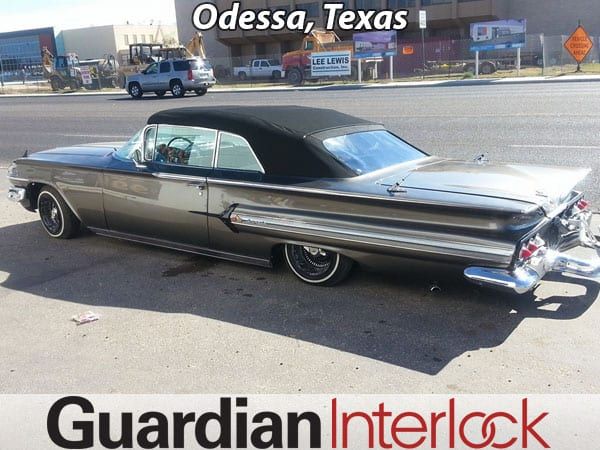 Guardian Interlock is pleased to welcome Extreme Sounds into the family of Guardian Interlock Ignition Interlock specialists. Extreme Sounds is our Guardian Interlock certified service center in Odessa Texas. They do interlock installation, service, reporting, interlock calibration, and monthly reporting. Extreme Sounds specialty is "extreme" vehicle customization's. The can chop, drop, and customize your ride just how you want it! They do super high-end audio as well (Extreme Sounds) and also do custom box fabrication… including ATV's and boats!
Call
800-499-0994

to schedule an installation.
Fill out our form to receive a $20 discount on your installation fee.

Read more about Extreme Sounds, our ignition interlock installation center in Odessa Texas »

The Extreme Sounds shop is easy to find… they are located at 404 W University Boulevard, across the street from Odessa College, between Henderson Ave and Ranchland Ave, right next door to Absolute Auto Glass in Odessa. They feature four vehicles bays and two Guardian Interlock certified technicians that will install your ignition interlock device and provide comprehensive training on the use of your car breathalyzer system. They will also uninstall your ignition interlock when you are done with the program. You may also come to this location for your scheduled monitoring, monthly or ad hoc reporting, and ignition interlock device calibration.