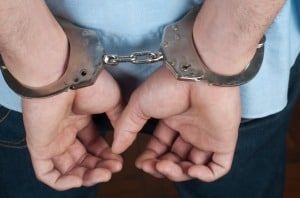 Anyone can make the choice to drink and drive, and that includes women and men of all ages. It doesn't matter what type of job you have either, so it's funny how surprised people are when they hear about public officials being arrested for driving under the influence.
It's true these are the people who have a direct hand in creating and passing the laws for the states they live in, and they should know first hand the potential outcome and specific penalties levied as a result of drinking and driving, but we continue to see these stories pop up in the news.
One of the latest government officials to plead no contest to a driving under the influence (DUI) charge is Sen. John Horhn of Jackson, Mississippi. For his crime he was given a 48 hour suspended jail sentence, ordered by a judge to install an interlock device in his vehicle for 120 days, and attend the Mississippi Alcohol Safety Education Program (MASEP).
The Senator will join the ranks of DUI offenders in Mississippi who are required to use an interlock device before they drive. Interlock devices became mandatory for all offenders, including first time offenders, in Mississippi on October 1st, 2013.
Sen.Horhn also joins a list of other Senators who were also arrested for drunk driving. Here are just a few from the past six months:
State Rep. Albert Hale from Arizona was stopped for speeding and told the arresting officer he was drinking gin in his coffee while driving. He failed several field sobriety tests and was charged with DUI, but the charge was dismissed pending crime-lab tests.
Sen. Bryce Marlatt of Oklahoma was charged with physical control of his vehicle after he failed field sobriety tests when found passed out behind the wheel of his car.
Sen. Ben Hueso of San Diego, California was arrested for DUI and will be facing two misdemeanor charges of driving under the influence of alcohol and/or drugs and driving with a blood alcohol level of 0.08 or more.
Yes, even government officials may make the choice to drink and drive. When they do, they receive penalties like fines, potential jail time, and an interlock device just like as any other DUI offender in their state, and that's a good thing.