Brownsville Texas Ignition Interlock Installation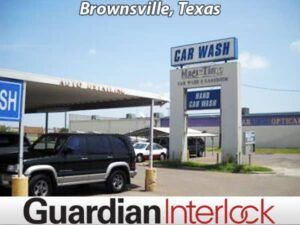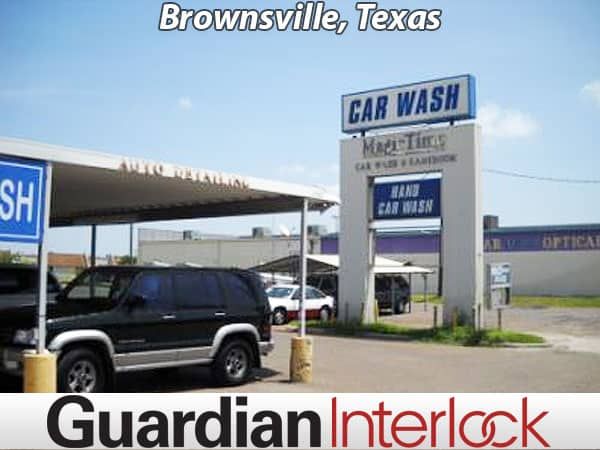 Guardian Interlock would like to welcome Frank Montanaro and the staff at Magic Time Car Wash in Brownsville Texas into our nationwide network of ignition interlock installation and service centers. Magic Time Car Wash is a locally owned and operated business, obviously, they operate a car wash, but one that still believes in the personal care you get by doing it the old fashioned way, car washing, drying, and interiors… all done by hand. They also operate as an authorized U-HAUL Rental/Moving center, and can provide pretty much everything you need for your move; Truck Rental, Trailer Rental, Towing Equipment Rental, Boxes for Purchase, After Hours Drop-off, Moving Boxes, Moving Blankets, Cargo Straps, Shrink wrap, Hand trucks & Dolly's. Magic Time Car Wash will do an excellent job making your vehicle look sharp, and they are definitely the place to go for your ignition interlock, car wash & detailing, or U-Haul rentals in Brownsville Texas.
The best, they are awesome, big shout out to David, ur awesome!
~ Tina B. – Facebook Reviewer – 5 Stars
Did You Know?
The City of Brownsville has worked to make play areas more accessible to neighborhoods, and was honored in 2015 with a Playful City USA designation, this make's the third time this south Texas city has earned the designation. The national recognition program honors cities and towns across the country for making their cities more playable… parks, bike trails, sports fields, and the like.
Magic Time Car Wash is located at 3107 Boca Chica Boulevard, Brownsville, TX 78521, just west of Four Corners (the intersection of Padre Island Hwy and Boca Chica Blvd), one mile east of Interstate 77. Their trained ignition interlock technicians will have you in and out in a jiffy, so maybe go for letting them give your vehicle a genuine hand washing while you're at it!
Call
800-499-0994

to schedule an ignition interlock installation today!
Fill out our form to receive a $20 discount on your installation fee.

Read more about Magic Time Car Wash, our ignition interlock installation center in Brownsville Texas »
Welcome to the Guardian Interlock team of ignition interlock specialists!