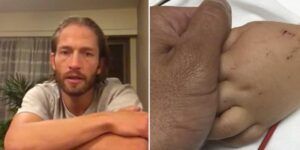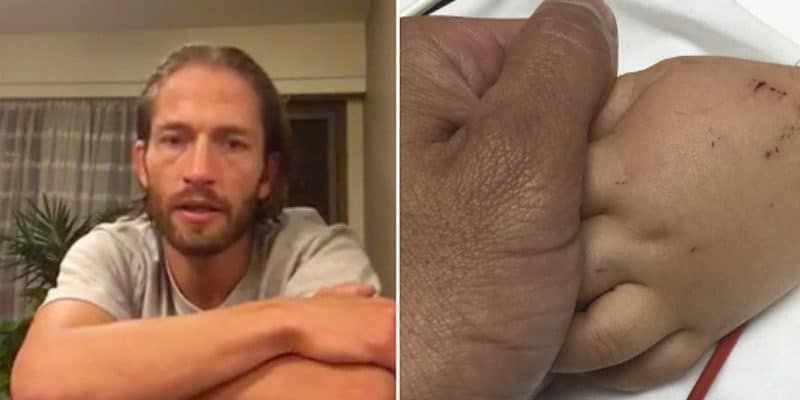 When someone pictures a drunk driver or a drunk driving crash, they often imagine the most likely scenario: a drunk driver is driving along a highway and they cross the center line, crashing into someone behind the wheel of another car.
That does happen all the time, and when it does you'll see it on the news. But there are a lot of people who end up dying as a result of drunk driving, and sometimes they weren't in a car at all.
That's the case with Mixed Martial Arts fighter Marcus Kowal's son Liam. Liam was in a stroller out for a walk with his aunt when they entered a crosswalk in Hawthorne, California. A seventy two year old drunk driver drove straight into them with such force the crash tore Liam's stroller in two. Although his aunt survived, Liam was declared brain dead shortly after. His parents made the decision to remove him from life support and donate his organs.
Not long after saying goodbye for the last time, Liam's dad posted a video asking people to not drink and drive and shared a photo of him holding his son's hand for the last time. Take a look below.
California is on the brink of cracking down on drunk drivers with a new ignition interlock bill that's headed to the Governor's desk. If he signs, all Californians will be required to install an ignition interlock after a first driving under the influence (DUI) offense. Although it's not known if this drunk driver was a repeat offender, ignition interlocks can reduce the likelihood that a drunk driver will drive again.
Photos like these really hit home. They show that drunk driving doesn't just affect people on the highway. It doesn't even just affect people in cars. A drunk driving crash can happen anywhere at anytime. Until people stop making the choice to drink and drive, more innocent lives like Liam's will be lost.