A 21st birthday is a major event in any life – even that of an auto repair shop. Recently McFadden Service Center in Laurel, Maryland celebrated 21 years in business by becoming Guardian Interlock's newest provider in the state. Since 1993 James Copeland has been providing a full array of automotive services in his shop, which is located in the "dead center" of Laurel at 141 Bowie Road. Customers come from nearby Columbia, Savage, and Fort Meade as well.
In addition to a full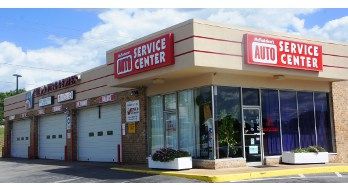 roster of ignition interlock (car breathalyzer) services – installation, training, monitoring, calibration and de-installation – the McFadden Service Center provides engine and transmission repair, as well as tuneups and brake work – "everything but body work."
The shop offers six bays and five technicians, and services all vehicle makes and models.What makes McFadden Service Center special? "Me," says owner James Copeland. "I'm not going to lie to you – everybody knows me." And everybody in Laurel will attest that Copeland is as honest as they come.
If you're in the vicinity of Laurel, Maryland and looking for an ignition interlock, we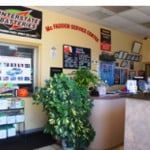 invite you to pick up the phone and call 1-800-499-0994 or go here to make an appointment at McFadden Service Center, the newest member of the Guardian Interlock family.
Between their 21 years of experience satisfying customers and Guardian's reputation for service, affordability and top-flight engineering, you'll be on the road to success in no time.