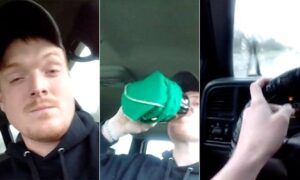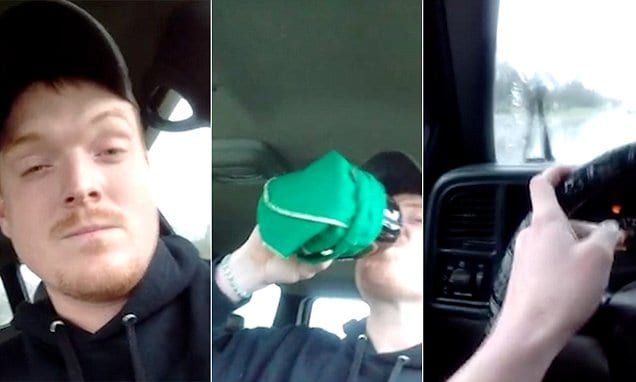 Drinking, driving, texting, and capturing it all on video? It sounds like a recipe for disaster, and after one man from Ohio did all four at one time, the New York Post put him front and center with the headline, "Idiot arrested after posting drunk driving video on Facebook."
It's a bad idea to drive after drinking, and an even worse idea to drink while you're driving, but that's exactly what this Ohio man did when he got into his car and drove away complete with a flask in a bag. At some point during his drive he began recording video he published to his Facebook account, and he replied to comments, while he was still driving, from other people who were questioning why he was drinking and driving and why he'd post a drunk driving video on social media. Take a look at the video below.
He might have thought it was funny, but one person on his friend network didn't: they tipped off the police and his vehicle was pulled over later that afternoon. The police camera's pick up where his video left off, and you can see him getting handcuffed and taken into custody.
Although he was charged with operating a vehicle under the influence of alcohol or drugs (OVI) and having an open container in the vehicle, the man has pleaded not guilty. According to new reports, this isn't his first OVI, and he's had previous charges in 2007 and 2014. That means he faces stiff penalties including up to one year in prison, up to $1,500 in fines, and a possible 10 year drivers license suspension. He'll also be required to use an ignition interlock when he's able to drive again.
For police arresting and convicting drunk drivers, there are pros and cons to social media. Yes, people use it to publicize checkpoints so drunk drivers can avoid detection, but on the flip side, social media can also be a drunk drivers downfall. In this case, the proof is in the video uploaded by the offender himself.