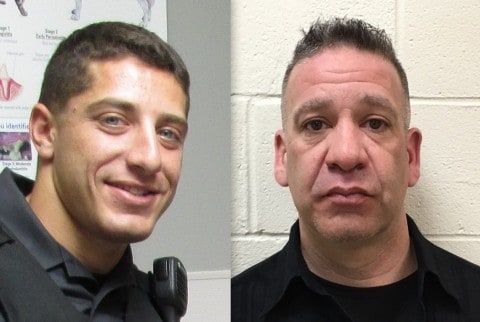 It's sad that the biggest changes seem to take place in the world because of tragic events. It might have something to do with how people become complacent and it's just easier to keep the status quo, and sometimes it really requires something substantial to make people change their minds on a major issue. That's what's happened in Maryland over the past year, and now that Maryland Governor Larry Hogan has dedicated a stretch of highway to Officer Noah Leotta, drivers will be constantly reminded of the tragic event that caused Maryland ignition interlock and drunk driving laws to be changed.
Officer Noah Leotta died on the side of a Maryland roadway after being hit by Luis Reluzco. Leotta was working as part of a holiday sobriety checkpoint and was standing outside of his car when Reluzco's vehicle struck him, and he flew into the air due to the sheer force of the hit and landed near another vehicle that had been just pulled over. Seven days after the crash, Leotta died in the hospital from his injuries.
When police stopped and obtained a breathalyzer sample from Reluzco, they found him to be three times the legal limit of .08, and he was so drunk he didn't even realize he had hit someone.
When Officer Leotta died, his family, local lawmakers, and Mothers Against Drunk Driving (MADD) came out in force against drunk driving and proposed a change to Maryland ignition interlock laws. After a long battle, the Governor signed Noah's Law, bringing ignition interlocks to all offenders in Maryland.
Because of the highway dedication and Noah's Law, Officer Leotta is still on the job and stopping drunk drivers in Maryland. Anyone who drives on that highway, hears Officer Leotta's story, and is required to install an ignition interlock because of his tragic death will know his name, remember how he died, and hopefully understand what can happen if you make the decision to drink and drive.