Austin Texas Ignition Interlock Installation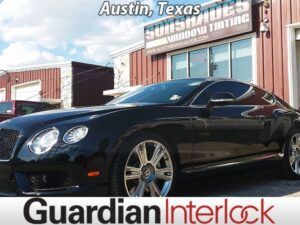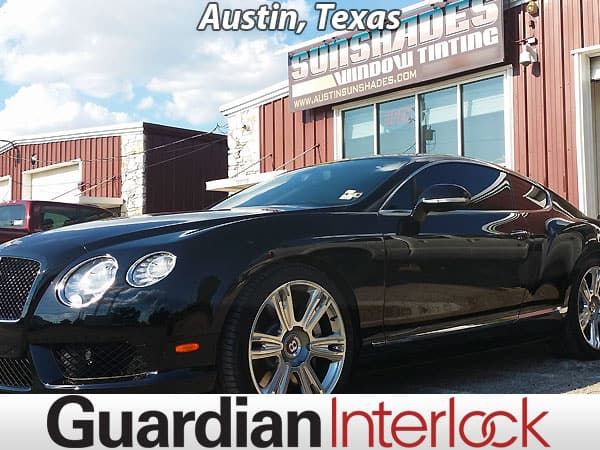 Guardian Interlock is proud to announce our latest ignition interlock installation center in Austin Texas… Sunshades Window Tinting & Auto Alarms. Sunshades Window Tinting & Auto Alarms, in Austin, TX, offers products and services to customize and upgrade your vehicle; auto glass tinting, paint protection, ignition interlock installation, car and boat stereos, iPod interfacing, auto alarms, keyless entry, GPS navigation systems, remote start alarms, cruise control, Sat radio, blue tooth phone kits, mobile video and more. Robert Gonzalez is the owner proprietor of Sunshades Window Tinting and Auto Alarms, he opened the shop in Austin in 2006, and Robert alone has over 20 years experience in vehicle customization's. Robert takes pride in his shop continuing to deliver superior customer service and customer satisfaction… just read the review below! Guardian Interlock is pleased to welcome them as our ignition interlock installation & service center in Austin Texas! We are sure you will get a professional ignition interlock installation when you choose Sunshades Window Tinting & Auto Alarms.
Read more about Sunshades Window Tinting in Austin Texas »
Call
800-499-0994

to schedule your ignition interlock installation today!
This is the BEST place in central Texas to have your vehicle tinted hands down. I have come here several times; not because the tint job has ever worn off but because the job these guys do at the price is untouchable. I'll admit ONE time I went to another popular window tinting place because it was closer; what a mistake. Within months the tint was peeling, I swore then no matter the drive; I live an hour outside of town; I would never take one of my trucks anywhere else. The job is always done right; the price is always fair; and if you have to wait around for them to finish the waiting room is comfortable with a sofa , TV, and drinks almost just like a second home. Robert seems to know what it means to still take care of his customers. They do stereo systems and alarm systems as well. Definitely worth the hour and a half drive for me to get there. So if you need a good tint job go see Sunshades; I do. ~ Nathan R. – Google Review – 5 Stars
Response from the owner:
Nathan, thank you for helping us spread our work ethics. We believe in our customers being completely satisfied. Customer service is key and without our customers we can't be the company we are today. Thanks again and we will see you soon.
Fill out our form to receive a $20 discount on your ignition interlock installation fee.
The Sunshades Window Tinting & Auto Alarms shop is located at 12217 Roxie Drive, Austin, TX, 78729, about 1.4 miles away from the Balcones Country Club, on the east side of Hwy 183. They have Guardian Interlock certified technicians at Sunshades Window Tinting that will install your ignition interlock, provide training on the proper use of your car breathalyzer system, perform ignition interlock calibration, provide scheduled monitoring and monthly reporting. Go see Sunshades Window Tinting & Auto Alarms in Austin Texas!
Welcome to the Guardian Interlock Team!