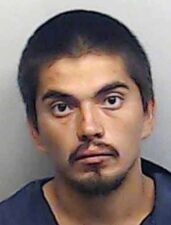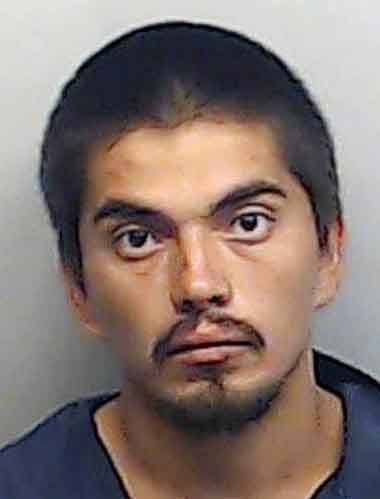 You don't want to get a DUI in Georgia (driving under the influence), or at least that's what you'll be left thinking after hearing about a case where one man received 50 years in prison for a drunk driving crash.
Jorge Solis is only 20 years old, so he isn't even legal drinking age. That didn't stop him from receiving a DUI conviction he was put on probation for, and that didn't stop him from getting back behind the wheel drunk again last June. He was driving at 5 am down the I-75 in his truck, and he crashed head on into a vehicle carrying two men and three children.
Because of the crash two of the children and one of the men died, while the other child is paralyzed and another passenger severely injured.
Solis was unharmed. When police arrived they detected the scent of alcohol and observed that he was extremely intoxicated. He even passed out in front of police while leaning on the expressway median, and upon investigation they found an open container of alcohol in the vehicle. When police tested his blood alcohol concentration (BAC) they found he was well above the legal limit at .125.
Solis was charged with 3 counts of first degree homicide by vehicle, DUI under the age of 21, as well as possession of alcohol by a minor, driving on the wrong side of the road, and driving while his driver's license was suspended.
For a second DUI in Georgia, an offender receives up to one year in jail, up to $1,000 in fines, a three year driver's license suspension, and if the judge recommends it, an ignition interlock program. This was not a standard second time DUI offense, so for his crime the Georgia judge sentenced him to serve 50 years in prison.
Some repeat offenders like Solis will just keep on driving despite a suspension, and stats from Mothers Against Drunk Driving (MADD) show that 50 to 75% of drunk drivers will continue to drive on a suspended license. This is exactly why Georgia needs an all offender ignition interlock law. With ignition interlocks, the offender doesn't have the option to continue driving drunk. If they try to, the car won't start.

Georgia is taking steps to pass an ignition interlock law for first time offenders with House Bill 205. It gives the judge the power to assign an ignition interlock to first time offenders with a BAC over .15, and it's now on the way to the Governor's office for a signature.
After a crash like this and a young person heading to jail for the rest of his life, it's a step in the right direction for the state of Georgia.