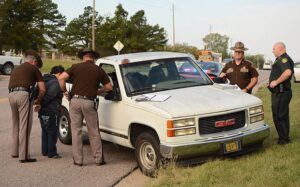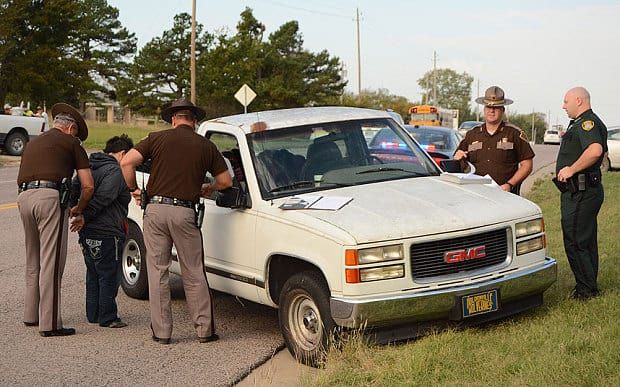 When you're 3 years old you're just starting preschool. You like to play with your toys and go for play dates, and the biggest thing that should happen to you during your week is heading out for ice cream with your parents. Unfortunately for two twin boys in Oklahoma, that's not how a recent week played out.
On a Wednesday afternoon one of the twins found himself driving a pickup truck across four lanes of traffic, and although both boys are safe and sound, their mother has been booked on charges of driving under the influence (DUI) and child endangerment.
The mom, Taloa Foster, told police the incident occurred because she was trying to buckle her son's seat belt and she fell out of the truck. Her son then stood on the seat of the truck and steered it safely across traffic for 3 blocks before he crashed into a curb. Witnesses say Foster was walking along the road at the time of the crash, and police had to calm the upset children while she submitted to a breathalyzer test. Police also discovered open alcohol in the vehicle.
It's a miracle the boys were uninjured, and they were released into the custody of their grandfather. Now that their mother has been charged, she'll face DUI penalties in accordance with the state of Oklahoma. Those penalties include jail time for first offenders from 5 days up to 1 year, up to $1,000 in fines, a 30-day drivers license suspension, and if it was a repeat offense, an ignition interlock in any vehicle she drives.
Maybe at 3 years old these boys won't remember what it was like to take a wild drive down a busy street because their mom decided to get behind the wheel while drinking, but hopefully the crash, penalties, and possible jail time will be a harsh lesson for Foster and she'll never drink and drive again.