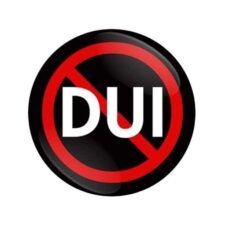 Florida has a big problem with drunk driving, and although the state has been cracking down with strict driving under the influence (DUI) laws and ignition interlocks for repeat offenders, there are still drunk drivers on the road in the Sunshine State every single day. But a recent judgement in a drunk driving case in Florida might make people say no to driving after they've had a tropical drink or two—a Florida jury has awarded a judgement of $563 million dollars against a car dealership who loaned a car to a drunk driver.
Even if you let that number sink in for a while it's still a shocking amount of money, but when you know the reason it was given you won't be surprised. A car dealership called Auto America Automotive Corp. loaned a vehicle to a drunk driver in May 2013. As he drove down a highway, he struck and killed a man riding on a scooter. Soon after the deceased man's widow filed suit against the driver and the auto dealership, claiming negligence. The driver was found guilty of drunk driving and is serving probation for a driving under the influence charge, and he along with Auto America were found negligent.
The jury decided to award the widow 4 times what her lawyers were asking for, coming in with the amount of $563 million dollars for the loss of the scooter driver's life. Although it's unlikely that the driver or the auto company will have the funds to pay the settlement, it's still a huge strike back against drunk drivers everywhere.
There's a lesson here for anyone who is tempted to drink and drive: whether you're in Florida or anywhere in the United States, you can and will be held accountable for your actions if you make the decision to get behind the wheel after drinking or you hand a set of car keys to a drunk driver.