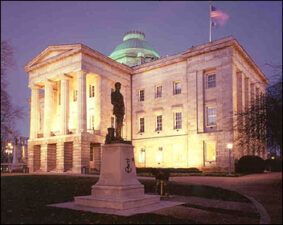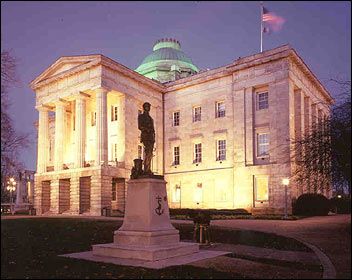 Stopping drunk drivers in North Carolina has been a long-standing problem, and getting the anti-drunk driving message out is a constant struggle for organizations like Mothers Against Drunk Driving (MADD). But one organization is taking a unique approach that they hope can fly in the face of drivers everywhere, and it involves around three thousand waving flags.
Charlotte, North Carolina is home of Mecklenburg County, and in Mecklenburg County is Randolph Road. When you drive down Randolph Road this April, you'll be greeted with 3,093 flags that will wave in the wind and bring awareness to the problem of stopping drunk drivers in North Carolina.
The flags were placed by Anuvia, an alcohol treatment center. Why that specific number of flags? It represents the exact number of people charged with driving while intoxicated (DWI) last year in Mecklenburg County. Thankfully that number is down 18% from the year before, otherwise drivers would be seeing 3,765 flags waving.
Along with bringing awareness to the difficulty of stopping drunk drivers in North Carolina, the flags should also be a reminder of the drunk driving penalties in the state. North Carolina penalizes drivers based on "levels." The judge makes the decision on what level you'll be penalized at by assessing your blood alcohol concentration (BAC) at the time of arrest, what your current driving record is, and what the circumstances of your DWI are.
Depending on the situation you could receive jail time, stiff fines, and you may be required to install an ignition interlock if you'd like to reinstate your driver's license privileges while your license is suspended.
Anuvia is taking a unique approach to stopping drunk drivers in North Carolina, and that's exactly what's needed when you're trying to fight back again drunk driving. If you see the flags, be sure to honk in support of ending drunk driving.