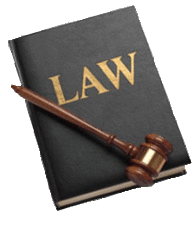 New York is home to Leandra's Law, a law created to prevent and penalize people who decide to drive while intoxicated (DWI) with children in the vehicle. Incidents of people being charged with Leandra's Law have been in the news a lot lately, but that's not the only law in New York dedicated to someone who's life was cut short by DWI.
Vince's Law is named for Vince Russo, a man who died after being hit head on by a drunk driver with four previous DWI convictions and one pending DWI conviction. Despite his repeat offenses, he made the decision to get behind the wheel again, and that crash resulted in Russo's death.
Under Vince's Law, any drunk driver who commits three or more DWI-related offenses within 15 years will be charged with a Class D felony. That includes a max of 7 years in state prison and a fine of up to $10,000.
The first person to be convicted of Vince's Law pleaded guilty to a drunk driving charge recently, and because it's his fifth DWI-related conviction, his plea was for a Class D felony. The driver had been convicted of DWI in 2008, 2010, and convicted for DWAI in 2005. He also had a suspended drivers license.
He'll be sentenced to prison time and will most likely lose his drivers license for a lifetime. If he's ever allowed to drive again, he'll need to install an ignition interlock device in any vehicle he drives for three years.
With New York State laws like Leandra's Law and Vince's Law on the books, drivers everywhere can feel more confident that DWI offenders are harshly dealt with. With thousands of people in New York being injured or killed due to DWI, it's high time for a crackdown. It's just unfortunate that people had to die for these laws to change, and that these repeat offenders continue to make the choice to get behind the wheel while drunk.