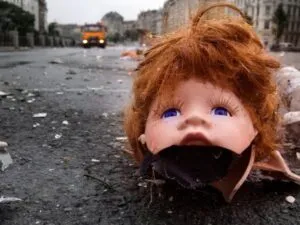 When one person chooses to drink and drive, that decision has the ability to affect everyone who comes into contact with the driver, including passengers in the driver's vehicle. That's why there are additional penalties for situations where someone is drinking and driving with a child in the vehicle, and the recent arrest of former NBA player Clifford Robinson is an example of how harsh those penalties are.
Robinson was arrested last week after he was attempting to merge onto New York State Route 400. He was stopped for failing to use the designated lane, and was found by the arresting officers to be intoxicated. He refused the breathalyzer test, and was driving with a suspended New York ID only license and a suspended New Jersey license.
His charges include driving while intoxicated (DWI), second degree aggravated unlicensed operation of a vehicle, traffic violations, and violations of New York's Leandra's Law. That means he's also facing charges of DWI with a child passenger and endangering the welfare of a child.
Leandra's Law came into effect in New York State in November of 2009. It was named after Leandra Rosado, an 11-year-old girl who was killed when she was a passenger in the vehicle of her friend's intoxicated mother. Leandra's Law tightened up driving while intoxicated laws in New York, and under the law any person who is sentenced for DWI after August of 2010 must install an ignition interlock device and have an ignition interlock restriction added to their license.
Leandra's Law also has a provision specifically for drivers who drive drunk with children in the vehicle. Aggravated DWI/Child in Vehicle is a Class E felony and is applicable to drivers who operate a vehicle under the influence with a child under the age of 15 in the vehicle. A Class E felony is punishable by up to 4 years in prison.
The arrest of Robinson is the latest in a string of NBA drinking and driving arrests, and in addition to the penalties for DWI like jail time and fines, he'll also be required to install an ignition interlock device for 12 months.
Robinson's arrest is a good reminder of what can happen if you make the irresponsible choice to drink and drive, especially with a child in the car.