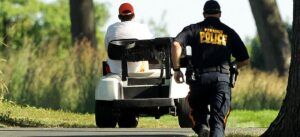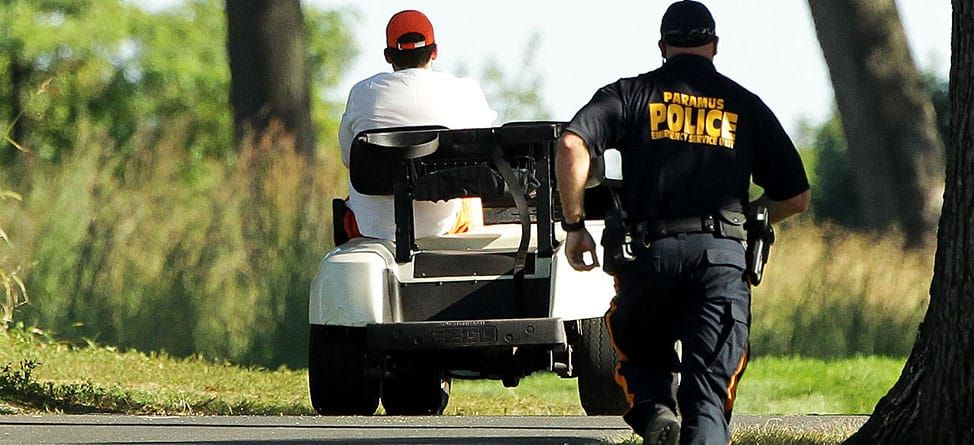 When you're arrested for drunk driving in Florida, you're arrested on a charge of driving under the influence or DUI. You're charged with this if you've been stopped with a blood alcohol concentration (BAC) over .08, and whether you're in a car, scooter, or motorbike, you'll receive the same charge.
The charge of DUI also extends to one vehicle that a lot of other states never have to consider as something people would use as their main mode of transportation: the golf cart. Florida, home of the some of the craziest DUI stories ever heard, has seen a spike in golf cart drunk driving cases over the past year.
Take a recent resident's case as an example: he's now free on $20,000 bond after his arrest for drunk driving on a golf cart. He failed to stop at an intersection and when pulled over, he had slurred speech and appeared to have been drinking. Because he refused to provide a breathalyzer sample and he failed field sobriety tests, he was booked into the jail.
An even crazier case? A 58-year-old man was taken to jail after concerned citizens alerted police to a suspected drunk driver on a golf cart. When the police tried to pull him over, he actually tried to out run them on his golf cart. When he was finally stopped he failed field sobriety tests and was booked into jail with a charge of DUI with drivers license revoked.
Golf cart DUI has seen such an upswing in Florida that if you've been charged with golf cart DUI, there is a local golf cart DUI lawyer who specializes in these cases. If your case is unsuccessful in court you'll be seeing the standard DUI penalties that any offender faces in Florida.
From up to 9 months of jail time to an ignition interlock device installed in your vehicle for 9 months,  if you drink and drive on a golf cart, you'll have to pay the price.