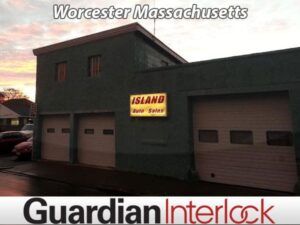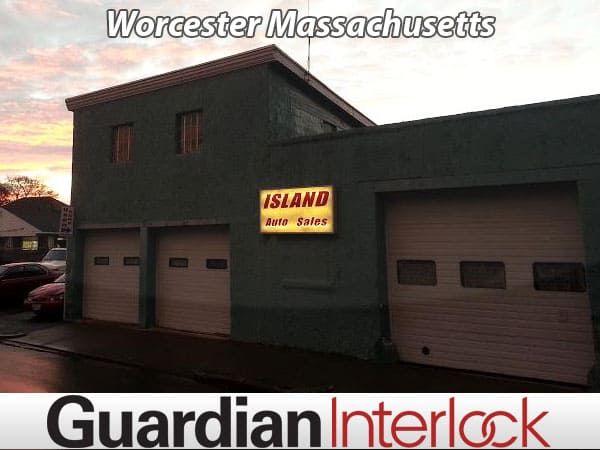 Guardian Interlock is pleased to welcome Mack Fairbanks and the good folks at Island Auto Sales & Repair into our nationwide network of ignition interlock installation and service centers. Whether your looking for a free repair estimate, preparing for a long road trip, or just simply need help with your Guardian Interlock System, Island Auto Repair is here to help you. Conveniently located at 344 Harding Street, Worcester Massachusetts, Island Auto Repair does everything you need to keep your car running in tip-top shape, from oil changes to transmissions. They offer 24 hour service in towing for anyone and always have their answering service on. For nearly 30 years, the owner, Mack Fairbanks, has been servicing vehicles. He started with family and friends, and now serves driver's throughout the city of Worcester and the surrounding towns! Island Auto only uses the top of the line equipment from tire rotating machines to all vehicle diagnostic readers.
What a great place to bring your car with confidence! Friendly, honest…there's no need to search any further! Mack goes out of his way to help you out! Thank you Island Auto!! ~ Susan A. – Facebook Review
Read more about Island Auto Repair, our ignition interlock installation center in Worcester Massachusetts »
Call
800-499-0994

to schedule your ignition interlock installation today!
Fill out our form to receive a $20 discount on your installation fee.

If you need expert advice that is guaranteed to not empty your pockets, this is the place to go in Worcester. They always follow up with their customers to insure their overall satisfaction and they encourage them to call anytime with any questions they may have. For a job well done and for a repair shop that is friendly and helpful throughout all of your vehicles ordeals, Mack is the man to see. While you wait for your car there are limitless places for you to go within walking distance to eat or shop. If you are nervous and are just having a breathalyzer installed into your vehicle, fear not. They are more than equipped to make sure you leave the shop with confidence. They have training videos, and great overall ignition interlock device training on the proper use of your vehicle's ignition interlock device.
Welcome to the Guardian Interlock Team!