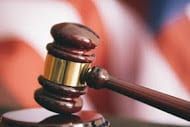 It's a sad twist of fate when a member of the military, someone who has pledged their life to protecting the public, is the person who chooses to drink and drive. But this type of crash happens more often than you think, and with the recent alcohol-related crashes involving military members, it puts the focus on how the military deals with drunk driving.
In California, Jason King was a member of the United States Marines. He was driving drunk down the wrong way of Route 163 near San Diego when he crashed into a car full of medical students and killed two of them. King was severely injured himself, and is expected to be arraigned at the UCSD Medical Center soon.
In another case from over a year ago, Navy petty officer Peter Tenecyk was arrested for involuntary manslaughter and driving under the influence (DUI). He was responsible for a crash that killed a 50-year-old man, and only recently was he sentenced to 2 years plus 90 days in prison.
Not all military DUI cases end in prison, and how the penalties play out depends on whether or not the person was arrested for DUI by civilian police or DUI on base. If they were arrested by civilian police and they are military, they will be charged with a DUI off a military installation. As such, they won't be subject to facing a military court martial for the same crime, and the state they live in will govern the DUI penalties like fines, jail time, and ignition interlock programs.
If the military personnel is charged with DUI on a military base, they will be charged under military code. Military court has the discretion to follow state standards for DUI as well as enforce punitive actions including dishonorable discharge, imprisonment, loss of pension, monetary fines, and forfeiture of pay. That person could also receive administrative actions including revocation of pass privileges, treatment for substance abuse, and reduction in grade.
It's shocking when you read about military personnel drinking and driving because they are looked upon as protectors, but even the country's protectors sometimes make the mistake of drinking and driving.