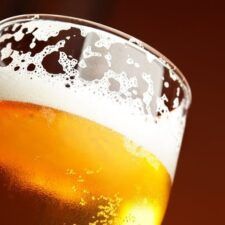 Wisconsin's operating while impaired (OWI) penalties are some of the most lax in the entire country. A single OWI isn't a misdemeanor like it is in other states, it's a minor traffic infraction.
If you receive a first OWI offense in Wisconsin, you get no jail time, a minor 6 month drivers license suspension, pay a max of $300 in fines, and you aren't required to install an ignition interlock. Second offenders are only slightly worse off, and that might be why Wisconsin lawmakers want to hold a hearing to see just how far those penalties can be pushed and if anything will change if they do.
The public hearing would be on a bill that requires state transportation officials to pull a repeat OWI offender's drivers license for at least 10 years. As of right now, even if you are a repeat OWI offender and have racked up 5 or 6 charges, the Wisconsin Department of Transportation (DOT) only revokes a license for up to a max of 3 years.
If the new bill passes, the Wisconsin DOT would permanently revoke a drivers license for a chronic offender who's been charged with OWI 5 or more times, and they'd also revoke a drivers license permanently if the offender has 3 or more OWI convictions and 2 or more serious crimes involving a vehicle. After 10 years have passed by, the offender could apply to get his or her drivers license back, but there's no guarantee it will happen.
Will this new bill help Wisconsin cut down on the alcohol-related fatalities and injuries taking place in the state? It's hard to say if this bill will improve their numbers, but they are so dismal right now that Mothers Against Drunk Driving (MADD) gave the state a failing grade on their Annual Report for 2014. At this point, every little bit will help Wisconsin with their OWI problem.