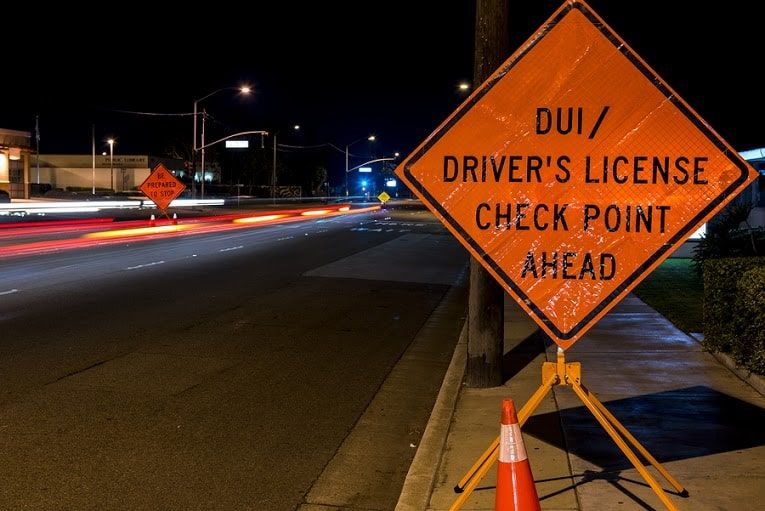 There are a lot of crazy driving under the influence (DUI) stories out there, from people getting stopped for drinking and driving on tractors, snowmobiles, or golf carts to a grandmother arrested for DUI while wearing a bikini.
But one crazy DUI story really takes the 'crazy' part to the next level—a 19 year old teen in Somerset, Pennsylvania decided he was going to do his own DUI spot checks and he set up a drunk driving checkpoint on the side of a road at 4 am. Armed with road flares, a BB gun, handcuffs and a scanner, he was stopping drivers to check them for DUI. The really ironic thing is that he was drunk himself at the time. When real police officers arrived on the scene, they found the teen with blood shot eyes and slurred speech.
Trying to assist the police with road checks clearly doesn't pay because he was arrested and has received 11 charges against him including driving under the influence, possession of an instrument of crime, impersonating a public servant, disorderly conduct, and public drunkenness. Because he couldn't make bond, he's waiting in jail for his preliminary hearing.
In Pennsylvania, new DUI laws may require minors to be subject to DUI penalties reserved for those with high blood alcohol concentrations (BAC), so the young man performing his own road check may receive a 12 month driver's license suspension, 48 hours up to 6 months in prison, up to $5,000 in fines, and if ordered, a treatment program. He may also be eligible for the ignition interlock program at the discretion of the judge.
The moral of this crazy DUI story: leave the checkpoints to the police and if you're so drunk that impersonating an officer seems like a good idea, call a cab to get home.