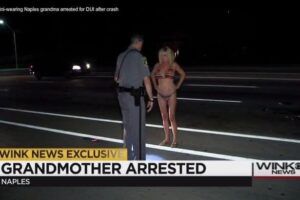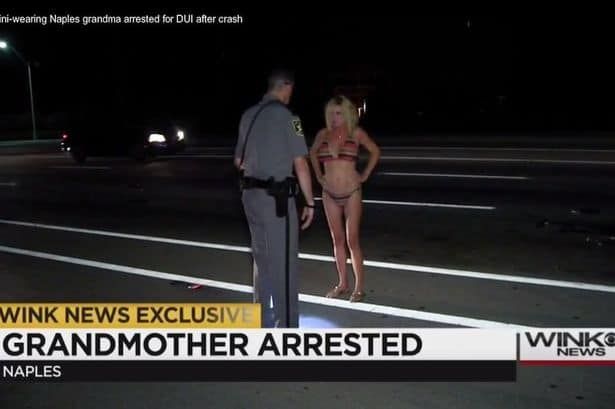 When there are no injuries involved, car crashes or basic rear-enders usually follow a standard procedure – pull the vehicles out of the way of traffic, exchange driver's license and insurance information, and if needed, wait for the police to arrive. But when a Naples, Florida police officer attended the scene of a car crash recently, he found out fairly quickly that this wasn't going to be a run of the mill rear-ender.
Patricia Ebel, a 49 year old, had crashed her BMW into another car at a red light. When the police arrived, she stepped out of the vehicle in a bikini. News cameras managed to capture footage of her interactions with the police, and she declined to submit to a breathalyzer and failed field sobriety tests.
Not many people drive around in a tiny bikini, and although the circumstances of her crash may be bizarre, Florida's driving under the influence (DUI) law is pretty cut and dry. To start, the state has an implied consent law, and by declining to submit to a breathalyzer test, she automatically earned herself a 1 year driver's license suspension.
Because Ebel drove drunk with her 10-year-old grandson in the vehicle with her and she was charged with driving with a blood alcohol concentration (BAC) over .15, she can also be found guilty of aggravated DUI. For a first aggravated DUI conviction, she could receive not more than 9 months in prison, pay fines up to $500, lose her driver's license for a minimum of 180 days, and may be required to install an ignition interlock device at the discretion of the judge.
Although the circumstances of Ebel's crash and subsequent arrest are strange to say the least, the state of Florida takes any and every DUI seriously, and there are swift and severe penalties for anyone who drinks and drives.