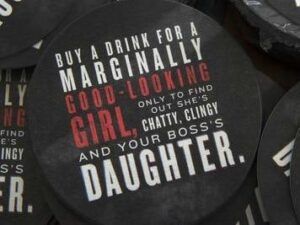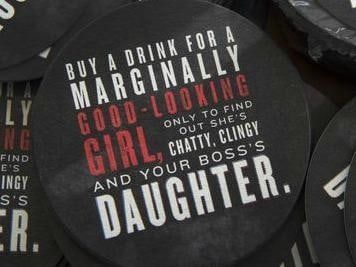 If at first you don't succeed, try, try again. This might be the mantra for the Tennessee Department of Transportation after they tried to connect with bar patrons with a Tennessee drunk driving campaign that ended up failing on a spectacular level.
The goal to get the public thinking about highway safety using Tennessee driving under the influence (DUI) materials offended people far beyond the borders of the state and, thanks to the wonders of the Internet, received backlash from all around the world.
The original Tennessee Drunk Driving campaign came out in July of 2015 and featured over $77,000 worth of coasters and other promotional materials labeled with slogans like, "Buy a drink for a marginally good looking girl, only to find out she's chatty, clingy, and the boss's daughter," or "After a few drinks the girls look hotter and the music sounds better. Just remember, if your judgement is impaired so is your driving."
If the goal is to stop drunk driving in Tennessee, going viral with your message is a great way to do that. Unfortunately it wasn't the type of attention the creators were looking for. Everyone, from England to Canada, criticized the edgy messages, and the end result was an immediate withdrawal of all campaign materials from bars, pubs, and restaurants across the state.
But just because they had a huge set back doesn't mean Tennessee is going to back off on their plan to have an anti-DUI campaign. They're back at the drawing board and funneling millions of dollars into a contract to stop drunk driving in their state. This time they've gone with another company, and both the state and the Tennessee government will be covering the cost.
Let's hope this time they focus on a message that will work to stop drunk drivers, but will avoid offending people on an international level.