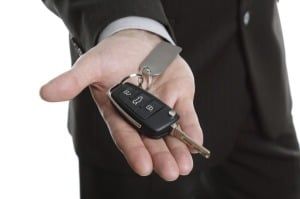 Alcohol-related crashes are on the news or in the newspapers everyday, and unless you know the person or people involved, it's all too easy to write these crashes off as statistics and move on with your day. But the people involved in driving under the influence (DUI) related crashes aren't statistics – they're someone's mother, wife, husband, father, son, or daughter, and the pain those families will feel at the loss of their loved one is all too real.
That's why Washington State Police have launched Target Zero – a campaign with the goal of having zero traffic deaths and serious injuries by 2030. Target Zero is important because each individual lost is one too many, and with that in mind the state has launched extra DUI patrols from now until January 1st, 2015.
Impaired driving crashes have claimed more than 1,000 people in Washington since 2009, and that includes impairment from both alcohol and/or drugs. Washington Police feel as though misinformation is one of the major reasons they're still seeing these types of crashes. Take marijuana use for example – with recreational marijuana use legal in the state, a recent survey showed that 90% of drivers didn't feel as though marijuana impacted their driving abilities, and 25 percent actually thought the drug made them better drivers.
But if you're caught with alcohol or marijuana in your system and you're driving in Washington, you'll be on the hook for stiff penalties. A DUI will net you up to one year in jail, you'll lose your driver's license for 90 days to one year, pay fines up to $5,000, and even as a first offender, you'll be required to install an ignition interlock device.
Don't wait until someone you know becomes a victim of drinking and driving or you receive a DUI yourself – don't drive after drinking and share with others that law enforcement from counties all across Washington state are working together to stop impaired drivers and reduce crashes this holiday season. They'll continue to work together until there are zero traffic deaths and serious injuries by 2030. You can learn more about Target Zero on their website at TargetZero.com.