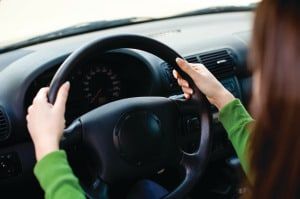 Marijuana was legalized in Washington State in 2012, but although allowing for recreational use has resulted in a drop in arrests for possession, it's also brought about an increase in people who are driving under the influence (DUI) of marijuana.
That's why the Washington Transportation Safety Commission is making it a goal to remind everyone that driving under the influence of marijuana is a crime just like driving under the influence of alcohol, and you could be subject to the same penalties including an interlock device installation.
If statistics in Spokane are any indication, DUI arrests for marijuana impairment are on the upswing in the state. Officers recorded 37 DUI arrests for marijuana so far this year, and that number is up from 17 DUI arrests for marijuana in 2012. One of the reasons for the increase may be that people don't understand how there is no distinction in Washington between drinking and driving and inhaling marijuana and driving. The definition of driving under the influence includes alcohol, drugs, or a combination of both, and the penalty for driving high in Washington is a minimum of one day in jail, one-year probation, and an ignition interlock device installation in any vehicle you drive.
To combat the problem and easily recognize a driver who is under the influence of marijuana, Washington officers go through a two-week drug recognition training program that makes them Drug Recognition Experts. In the class they cover 7 drug categories and learn how to recognize the signs exhibited by someone driving under the influence of drugs. Once an officer has stopped someone they suspect of DUI, they'll perform a field sobriety test and may request a blood or urine test to confirm.
Marijuana might be legal in Washington, but that doesn't mean it's legal to get behind the wheel after inhaling the drug. If want to stay safe and avoid the interlock device in your vehicle, keep the roads safe by not driving after drinking or inhaling marijuana.