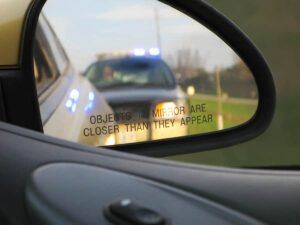 The holiday season is about to kick off and with it comes big news in the world of Wisconsin drunk driving. There are four new bills on the table in front of the Wisconsin Senate, and if they pass there's going to be big changes coming for drunk driving laws.
Here's a look at what the bills propose and what will change for Wisconsin drunk driving laws if they pass.
First drunk driving offense will be a crime
Wisconsin is the only state that doesn't criminalize a first operating while impaired (OWI) offense, and that's long been a bone of contention for anti-drunk driving advocates in the state. If a new bill passes a first time OWI will be finally be criminalized, and that means first offenders are treated more seriously than if they were being stopped for a simple traffic ticket.
Ignition interlocks for more offenders
Although they aren't contemplating an all offender ignition interlock law – requiring an ignition interlock for first offenders charged with a BAC of .08 or over, Wisconsin lawmakers are considering an upgrade to their current laws. They'd like to bring in an interlock law for any offender charged with a BAC of .15 or higher.
If you kill someone due to drunk driving, you're looking at a long prison sentence
There's no walking away from a drunk driving crash when you've killed someone, and for that crime in Wisconsin you could be spending more time in prison. At the very minimum you could receive five years in prison for a drunk driving crash causing death.
Repeat offender? You're looking at more jail time too
It's hard to believe that people can rack up five and six OWI offenses without realizing that drunk driving is the wrong choice. These offenders may finally get the message if a new bill requiring more jail time passes, or at the very least they'll have more time to think about their choice. Instead of six months in jail, they could be looking at 18 months behind bars.
These bills have the potential to change Wisconsin drunk driving laws for the better, but more can be done in the state. An all offender ignition interlock law that works to put an interlock on every offender's vehicle would be a good step for the state.
The device stops first offenders from becoming repeat offenders, and if other states with all offender laws are any indication, once you do that you can drop your drunk driving rates significantly.