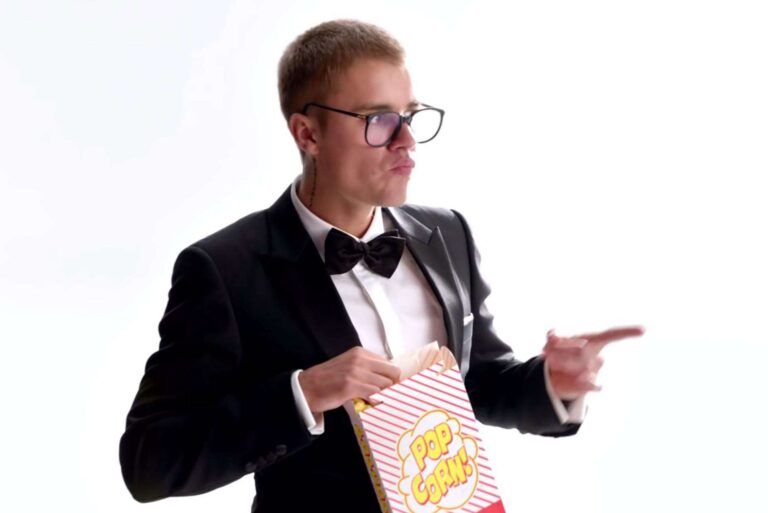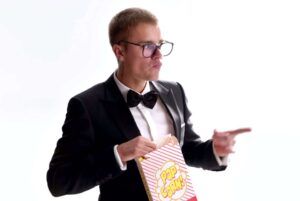 Everyone knows that the Super Bowl is one of the biggest year for drunk drivers. Big brands who advertise during prime Super Bowl hours take the steps to create anti-drunk driving commercials, and in one case this year, Tostitos took the anti-drunk driving message so seriously they even manufactured special packaging Super Bowl fans could use to obtain a coupon from Uber.
Although police all across the United States were very active in letting their local communities know about the dangers of drinking and driving on Super Bowl Sunday, only one police detachment took the steps of sending out a stern but funny warning to drunk drivers.
Police in Wyoming, Minnesota sent out a tweet on February 5th that stated, "If you drive drunk tonight we're going to subject you to that Justin Bieber @TMobile Super Bowl Commercial the entire way to jail." The commercial in question featured Bieber wearing glasses and dancing, and the Wyoming police department seemed to think it was offensive enough to offer up as a punishment for drunk drivers.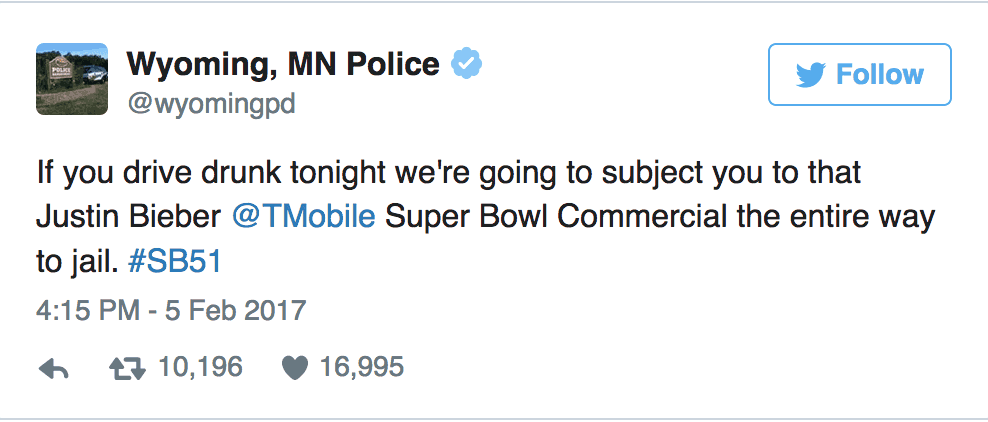 By all accounts it looks as though Twitter agreed, and from the feedback it looks like they thought the Wyoming, Minnesota detachment was winning the Internet that day. Not only did they get ten thousand retweets, they also had almost seventeen thousand likes and the tweet was picked up by various media outlets including the Washington Post.
This isn't the first time this police detachment offered to punish a drunk driving offender this way. Back in November they threatened to play One Direction music in the squad car for anyone caught drunk driving. It must have been a good deterrent, because a Nova Scotia, Canada police department followed the example and offered to play Nickelback for any drunk drivers in the province.
Twitter is a unique, instant way to get through to people, and as the exposure and the followers grow on the Wyoming account, they've been using this type of humour to drive home a serious message: don't drink and drive, and if you do, you can guarantee that police are watching. If you're in Wyoming, Minnesota and you're tempted to drink and drive, you might want to remind yourself about this Twitter account. It might help you realize that finding another way home is a good idea.