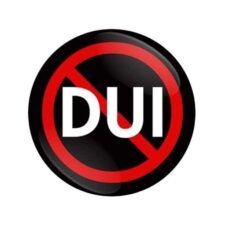 In 2014, Kansas lawmakers struck a blow against driving under the influence (DUI) in their state by removing the sunset date on their ignition interlock law. The sunset date, otherwise known as an end date for laws, was due to occur in 2015. Now that legislators have ensured that the all offender ignition interlock is permanent, they've also put comprehensive DUI laws into place so drunk driving deaths continue to drop.
If you refuse to submit to a breathalyzer test after a police officer suspects you of drinking and driving, you'll receive swift and immediate penalties. The first time you refuse a breathalyzer, you'll have your driver's license suspended for one year and. At the end of that suspension, you'll be required to install an ignition interlock device for one year. If it's your second breathalyzer refusal, you'll have your license suspended for 2 years and you'll have to drive with an ignition interlock for 2 years after.
When you've been stopped drinking and driving in Kansas and you're a first time DUI offender, you will receive the following penalties:
$500 to $1,000 in fines
48 hours up to 100 hours of community service
Driver's license suspension of 30 days
After your 30-day driver's license suspension, you'll be required to install an ignition interlock device for 330 days.
Second time DUI offenders in Kansas will receive penalties including:
$1,000 to $1,500 in fines
Jail time of 90 days to one year
1 year driver's license suspension
An ignition interlock device will be required for one year after suspension
Thanks to harsh DUI laws and the all offender ignition interlock program, Mothers Against Drunk Driving (MADD) has estimated that drunk driving deaths have dropped by 23% since 2011. Clearly what the state of Kansas is doing is working, and others states without all offender ignition interlock laws should look to them as an example of how to crack down on drunk drivers.