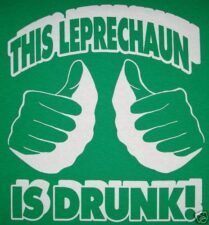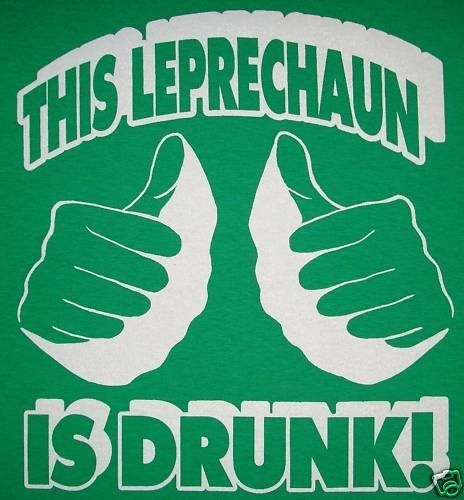 How up are you on your St. Patrick's Day facts? You might be surprised to know that what you've thought was true about St.Patrick's Day is actually a myth.
Here are a few myths and one of the most important St. Patrick Day facts.
Myth: Green is the theme color of St.Patrick's Day
Every where you look this week, store windows and pubs will display green shamrocks and leprechauns to celebrate St. Patrick's Day. If you visit pub, nightclubs, and restaurants on St. Patrick's Day you'll probably even drink green beer, but if you look back on the history of the Order of St. Patrick, they didn't wear green: they wore blue. Green was the color of the supporters of Irish independence in the 18th century, but of St. Patrick himself.
Myth: St.Patrick was Irish
Yes, he is a patron saint of Ireland, but St. Patrick was born in the year 390 in Wales. The story goes that Irish raiders took him as a slave when he was 16. They brought him to Ireland and held him captive, and after he escaped and returned to England, he came back to Ireland to serve as a missionary.
Myth: The St.Patrick's Day we know is based on Irish tradition
Americans really enjoy St.Patrick's Day, and who wouldn't? The day is celebrated in loud, crowded pubs with Irish food and a never-ending flow of green beer, but American St. Patrick's Day celebrations are a far cry from how the day used to be celebrated. Back in the 1700's St.Patrick's Day was a religious day spent in prayer, with no green beer required.
Fact: St.Patrick's Day is one of the biggest days for driving drunk in the USA
The National Highway Traffic Safety Administration (NHTSA) wants people who are going out to celebrate St. Patrick's Day to know that it's one of the deadliest days of the year for drunk driving. Between 6 pm on March 16th and 6 am on March 18th, 2014, they found that 28% of fatal car crashes involved a drunk driver.
That's a lot of people who set out to have a good time and enjoy some of their own luck of the Irish, only to end up dead because they drove drunk, were with someone who drove drunk, or were hit by a drunk driver.
Before you head out for some St.Patrick's Day fun, make sure you find a designated driver, set up an Uber, or call a cab. Although a lot of what is celebrated has little to nothing to do with St. Patrick, it still can be a fun time out if you play it safe.