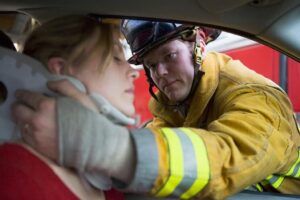 Most people know that Mothers Against Drunk Driving (MADD) offers support to individuals and families who have lost a loved one or been injured themselves in a drunk driving crash, but some people don't realize that part of that support is organizing special remembrances for those lost. MADD will organize a lot of these vigils during the holidays, because those are the times when victims and their families may be acutely aware of other families celebrating when they themselves are missing a loved one.
This year, the Minnesota chapter of MADD held a vigil at the Women's Club of Minneapolis for victim's families, and anyone who has lost someone was invited to come down, light a candle, and remember lives that were cut short by driving under the influence (DUI). Although the main focus is remembrance, these types of vigils are also good reminders for the public at large that drinking and driving kills.
According to MADD, there were 114 people killed in alcohol-related crashes in 2012 and 81 killed in 2013. There were also 2,644 people injured in alcohol-related crashes in 2012, and they saw a slight drop to 2,301 in 2013. The drop in alcohol-related fatalities and injuries is encouraging, but until drinking and driving is a thing of the past, MADD will continue the fight with their Campaign To Eliminate Drunk Driving – promoting the use of ignition interlock devices and strict DUI laws as a means to stop anyone tempted to get behind the wheel after drinking.
Minnesota does require ignition interlock devices for offenders with high blood alcohol concentrations or offenders who drove drunk with a child in the vehicle, but the state doesn't require them for all offenders. Minnesota also doesn't have high profile sobriety checkpoints in place, and MADD feels that both interlock devices for first time offenders and increased sobriety checkpoints could be the ticket to decreasing DUI fatalities.
While friends and families are gathering to celebrate the holiday, MADD will be there for the people left behind after a drinking and driving crash. It's a busy time of year, but take a moment to pause, reflect, and remember the victims of DUI, then honor their memory by making the choice to appoint a sober driver, call a cab, or stay home after drinking.