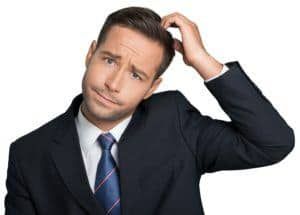 It was a dark and stormy night. Police in Tacoma, Washington were on duty when they were called out to a disturbance in a quiet subdivision. What they found was a mystery: an ignition interlock device was torn apart and lay in pieces. Ripped from the dash of a vehicle owned by a man convicted of drunk driving in Washington, the driver was mystified as to what happened.
It sounds like the beginning of an ominous tale with no clear explanation, but police in Washington state know what may seem like a mystery isn't usually a mystery at all. The jeep with the dismantled ignition interlock was sitting in a driveway, and the driver was causing a disturbance by yelling as he walked around his car.
It turns out that the man had just been to a party and he wanted to drive home. He admitted to the police officers that he had been drinking, listing a Jagerbomb as one of his beverages of choice, and he'd used marijuana. Although his memory wasn't clear after that, he believed he'd arrived at his vehicle to find his ignition interlock ripped off the dash and in pieces.
Police didn't buy his explanation. They asked if he realized it was a crime to tamper with his ignition interlock after he was already convicted of drunk driving in Washington state, and he acknowledged that yes, it was. That's when they arrested him on that charge, and his dismantled jeep was towed away.
If you are convicted of tampering with an ignition interlock in Washington state, you will be charged with a gross misdemeanor. That's separate from your original charge of drunk driving.
There's no real mystery to drunk driving and anything that happens because of it. Alcohol impairs your ability to think, react, and yes, even after one drink, drive a car. Under the influence, you could decide to make crazy choices like tearing your ignition interlock out of the dash. As this man has shown, that's only going to lead to more trouble for you.