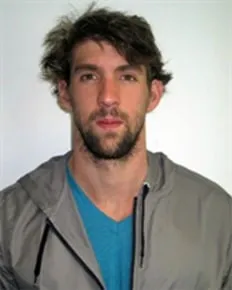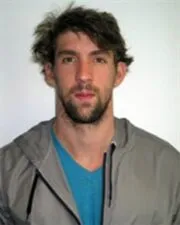 Michael Phelps is a 22 time Olympic medalist and a role model for people all over the USA, but he's the pride and joy of all who live in Maryland, the place of his birth. As a swimmer, he attended four Olympic games and became one of the most influential and well-known athletes the US has ever seen. As a role model for the young people of Maryland, he needs to make a few improvements. A convicted drunk driver who had his first offense 10 years ago when he was 19, he's currently coming under fire for his second driving under the influence (DUI) offense this past month.
An officer pulled him over for excessive speeding and crossing double lanes on a Baltimore highway. Once Phelps was stopped, the officer gave him several field sobriety tests and took him into custody on suspicion of driving under the influence. Several media outlets have reported that Phelps has entered a rehab facility for a six week treatment plan and his penalties are not known, but most second DUI offenders in Maryland spend up to 2 years in jail, pay fines up to $2000, and are required to install an ignition interlock device.
After his first driving under the influence offense, Phelps visited local high schools and warned students against the dangers of underage drinking. Now that he's onto his second DUI offense, there are calls for him to come out and be a public advocate for ignition interlock devices. This past May, Maryland began requiring adults caught drinking and driving with a minor in their vehicle to install ignition interlocks. Interlock devices are also required for anyone who has a DUI under the age of 21, has multiple offenses like Phelps, and registers a blood alcohol concentration (BAC) of .15 or greater. Although the new interlock laws are a step in the right direction, having a spokesperson like Phelps could reach people with the message that ignition interlock devices reduce the likelihood that convicted drunk drivers will drive drunk again.
With a second offense under his belt, Phelps needs to realize he's ventured into dangerous territory. Any young person may now think, 'If Michael Phelps can drink and drive, so can I.' They might also wonder why, after he went around to local schools talking about the dangers of drinking and driving under the influence, would he decide to get behind the wheel drunk again.
No matter who you are, drinking and driving is a bad idea, but for someone as famous as Phelps, that second conviction may end up having a negative effect on anyone who looked up to him. That's why he needs to come out of his treatment plan and make a firm stand against drinking and driving, and there's no better way to do that than by advocating for ignition interlocks for all offenders.
Parents can use Phelps case as an opener for talking to their teen about the dangers of drinking and driving. Take a look at Guardian Interlock's tips for talking to your teen about underage drinking and driving.