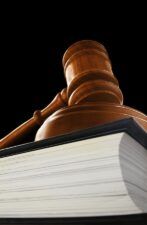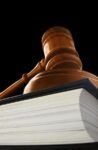 By now everyone has heard about how Tiger Woods was picked up by police after he was found passed out on the side of the road. Now he may be skipping the status of being a first offender in Florida by entering the Florida Diversion Program.
When Woods was arrested he stated he had not been drinking and his breathalyzer results confirmed that because both tests given turned up zero readings. He was still charged with DUI, and it was discovered that he was driving under the influence of pain killers and sleeping pills. In Florida like most other states, that makes him just as much of an impaired driver as anyone who's driving over .08.
When his case appeared in front of a judge recently, Woods' lawyer entered a plea of not guilty to the charge of drunk driving in Florida. Entering that plea may take him out of the running to receive the typical penalties for a first offender – jail time, driver's license suspension, and the possibility of an ignition interlock if you blow over 0.15 BAC, and allow him to enter the Florida Diversion program.
If Tiger Woods enters the Florida Diversion program he's in for a long 12 months. The terms and conditions of the program are harsh for anyone. The good news is that he won't lose his driver's license and he'll be able to drive normally. The bad news? He'll have to abstain from alcohol and drugs as well as comply with the following:
He'll need to drive with an ignition interlock for three to six months
He'll be on probation for one year
Must pay fines up to $500
He'll need to complete DUI school and do up to 75 hours of community service
He may need to submit to random urine testing
At the end of the 12-month program Woods will have a clean driving record with no evidence that he's had a DUI at all. But if he fails the program or registers a violation in any way, he could spend up to 90 days in jail.
The Florida Diversion Program is a smart choice for anyone charged with drunk driving in the state. It may be difficult to work through, even Tiger Woods, but it's the only way to keep a DUI off your permanent record.